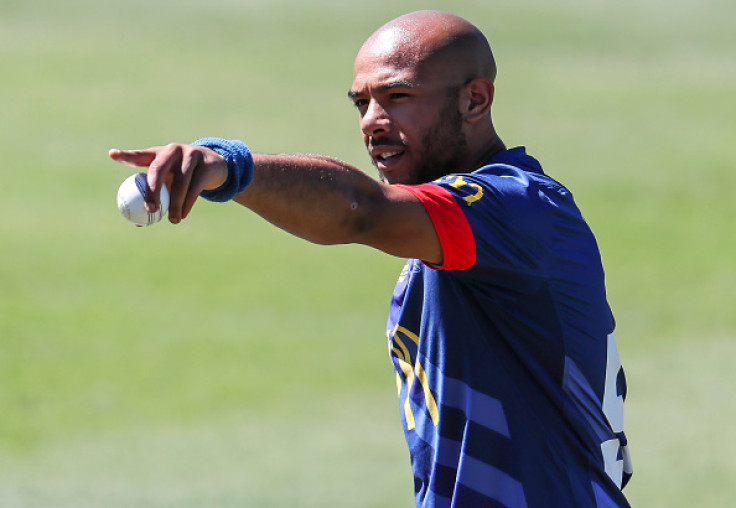 Despite becoming a millionaire following the 2017 Indian Premier League (IPL) auction, Tymal Mills insists that he is focused and ready to perform amid the expectations that come with his price tag.
The Twenty20 specialist was acquired by franchise Royal Challengers Bangalore in February for a fee of Rs 120m (£1.43m, $1.79m), making him the second most expensive foreign player in IPL history behind fellow countryman Ben Stokes.
Mills, who was bought for 24 times his base price, was overjoyed following the auction, calling it "an amount of money that can change your life".
With the IPL commencing on 5 April, the fast bowler has revealed that he will now look to live a mortgage-free lifestyle by buying a house.
"I need to buy a house and that will be the first thing," he said as quoted on ESPN. "Buy a house outright, so I don't have to worry about a mortgage, just have to pay my bills, so if all else fails, that sets you up for the rest of your life."
"It's [Rs 120m] not real yet, not until it goes into my account and I get paid. I've had to make arrangements to receive that money, I've never come into that type of money before so I've got a financial advisor sorted and spoke to my accountant, and set up my bank account accordingly.
"I've mentioned a few times I don't have any money yet, but there are a few standard jokes - 'T will get it'- but everyone's been brilliant and really happy for me. They know the journey I have been on and, when the T20 Blast starts again in July, I'll be fully committed to play for Sussex."
Aside from the monetary benefits of being the second-most expensive foreign player in IPL history, Mills is aware of the expectations that are required of him as RCB look to win the T20 competition for the first time in their franchise's history.
"With the price tag I've been bought for, there will be a level of expectation and I'm aware of that, but I'm just going to go out there and do what I've done and do what has got me this far," he added.
"It is going to be tough, playing half my games at Bangalore, you've got to temper your expectations and what is going to be a good day there isn't always going to be a good day somewhere else."
RCB's first IPL fixture will be against Delhi Daredevils on 8 April.