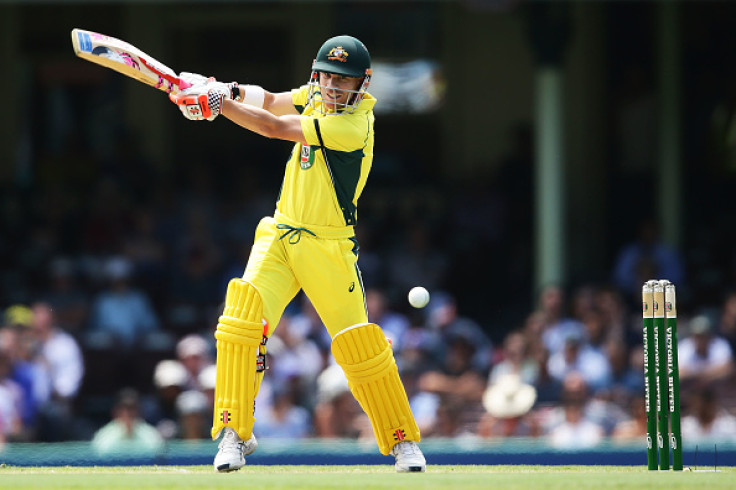 Soon after the Marylebone Cricket Club (MCC) implemented a new Code of Laws that will limit the thickness of bats, Australia's vice-captain David Warner said that rule change will not make a difference to his game.
The new regulations which will commence 1 October state has reduced the maximum dimensions of a cricket bat to 108mm in width, 67mm in depth and 40mm edges.
Warner was touted as one of the batsmen who would be affected by this new rule as his Twenty20 bat reportedly measured 85mm in depth.
However, the 30-year-old is convinced that the reduced thickness will not have any effect on his batting.
"We're just going to have to adapt to the changes," Warner said as quoted on ESPN. "And, you know what, the ball's still going to go the same distance, the ball will still go to the fence, and we're still going to get our ones and twos, and the odd nick might not carry this time."
Warner added that he previously went to his bat-maker to have his bat measurements checked but they did not go through the gauge.
"I was down there [to the bat-maker] previously," he explained. "About six months ago, and I had a look, and we put a whole various range of bats, from when I started and a few other guys started, and I'm not sure if they were the correct measurements, but they weren't going through the measurement thing they were doing. But at the end of the day they've got to govern that as well."
Warner lastly explained why he could manage with a slimmer bat, citing the time he used a double-sized bat in domestic T20 cricket.
"For us, we've just got to use whatever the bat-maker brings us," he pointed out. "But remember, I used a double-sized bat which wasn't even 30 mils or 40 mils. I used that quite well as well."