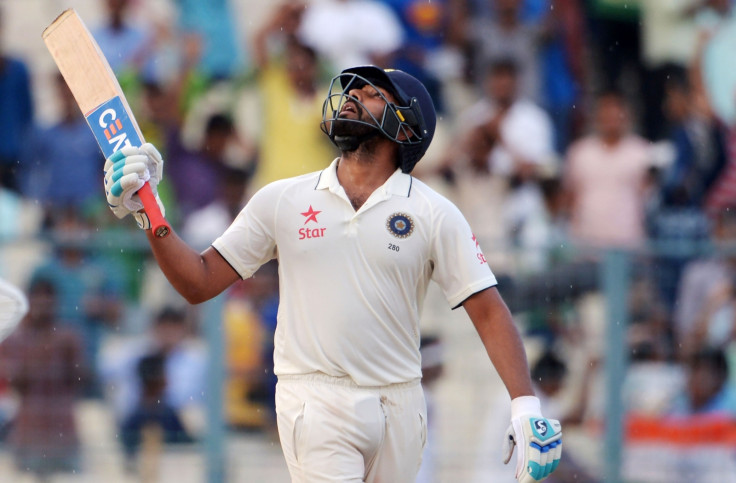 Mumbai Indians skipper Rohit Sharma believes consistency is what will help any franchise if they want to win the 2017 IPL (Indian Premier League).
While Mumbai are two-time IPL champions, they were below-par in the ninth edition of the tournament in 2016, failing to reach the top four and only mustering a three-game winning streak.
Sharma claims inconsistency was the main cause for the franchise's poor performance.
"Last year was disappointing because we weren't consistent in what we were doing," Sharma said, as quoted on CricBuzz. "We played one brilliant game, and then we were off for a little."
"If you want to win the tournament, you can't be inconsistent. It's a very fast-paced tournament, suddenly you realise you're already into the first half. You play every second or third day, so you have to be at it all the time, not to let it go away."
The 29-year-old believes the way to battle inconsistency is to break the tournament down into parts.
"We have to break it into parts, we want to start really well," he added. "So we're actually focusing only on the first few games."
"When we go onto the field for that first game, we're not short of any information. We all are looking forward to it, but we have to break it into parts."
While the IPL returns on 5 April, Sharma will be making his own comeback after suffering a thigh injury during a one-day international match against New Zealand in October.
After five months out, missing the Test series against England and most recently Australia in the process, he is ready to lead the franchise for the fifth season running.
"Feels a long time...It's been more than 5 months [since the injury]," Sharma explained. "I am looking forward to it. Waiting to get back onto the field. Missed a lot of games, but that's part of any sportsman's career."
"Not looking at what happened in the past, trying to see what's coming up. And the future looks exciting. Very excited to start the season on a high. Yesterday was our practice game, and I played full 40 overs without any issues. Everything looks fine."
Mumbai Indians will take on Rising Pune Supergiants on 6 April in their first fixture of the 2017 IPL.