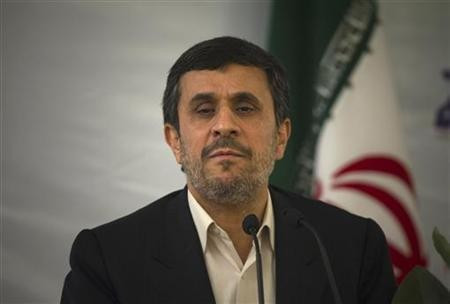 Iranian President Mahmoud Ahmadinejad has cancelled a scheduled visit to Turkey as Iran is reportedly angry over deployment of Patriot anti-missile batteries by Turkey on the border with Iran's ally Syria.
The cancellation comes at time when a top Iranian commander has warned that the deployment of such missiles could eventually lead to a world war.
Ahmadinejad was invited by Turkish Prime Minister Recep Tayyip Erdogan for bilateral talks. Neither the Turkish nor the Iranian government has given clear reasons for the cancellation but just said that it is due to Ahmadinejad's unexpected last-minute agenda.
"His cancellation is because an unexpected event appeared in his programme, we have been told by Iranians," a diplomatic source who is familiar with the issue told the Turkish daily Hurriyet Daily News.
Although the discussions were set to revolve around a number of issues, the deployment of Patriot missiles would mostly likely have topped the talks.
Ahmadinejad has been a strong supporter of Syrian President Bashar al-Assad who has been facing a bloody uprising for the last 21 months.
Only a day earlier General Hassan Firouzabadi, the head of the Iran's armed forces said: "The Patriot [missiles] are threatening. Each one of them is a black dot on the map, [setting the stage] to create a world war," according to the ISNA news agency.
"The Western countries seeking to deploy the missile batteries on the Turkey-Syria border are devising plans for a world war. This is very dangerous for everyone, and even for the future of Europe. A veteran military man and analyst can easily see this and predict the future," he added.
Firouzabdadi's remarks came after the Pentagon's announcement over the deployment of two Patriot missile batteries along with 400 troops as part of a Nato decision.
Ankara defends the deployment saying it is aimed at securing its border from Syrian missiles.