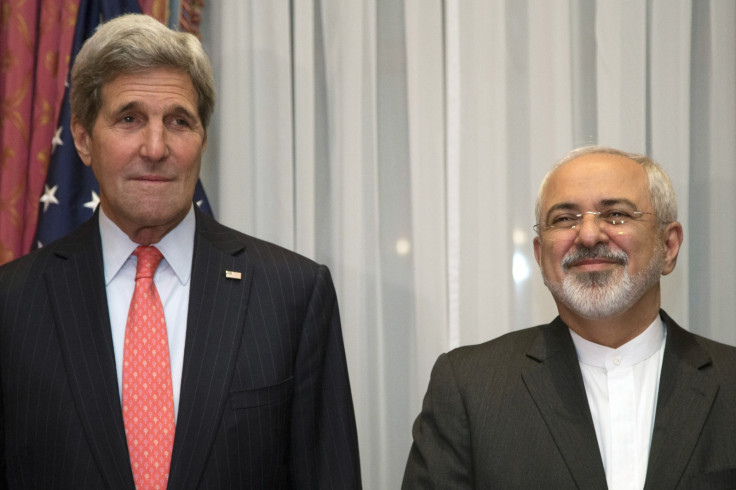 With sanctions imminently lifting in Iran, emerging market investors are circling the country looking for opportunities.
Technology platform Closir connects investors with companies in markets that are opening up – it's a kind of LinkedIn for investor relations, which can provide investors with information on virgin companies and also arrange meet-ups with their chief executive officers.
Michael Chojnacki, a former Bank of New York emerging markets expert and founder of Closir, believes 2015's developments in places such as Iran, Saudi Arabia and Cuba are the continuation of a trend seen in the emerging market possibilities of China.
He said Iran has taken many fund managers by surprise. Of definite interest is its $100bn (£64bn, €90bn) privatisation programme, combined with the current value of the stock market which is about $100bn.
Chojnacki told IBTimes: "Iran is a very diversified market. Most of the Middle East is very focused on oil and gas and natural resources and the finance sector. Iran is quite heavy on that too, but you have a wider variety of companies to choose from."
Currently Closir's focus is on public companies trading on the stock exchange, but the plan is then to go to a deeper level.
Investor relations is a misunderstood concept, said Chojnacki. "People think of it as big companies and big investors. But we think that if you are an angel investor to invest in finTech in Iran, there is no platform that helps you understand those opportunities.
"We want to move to have young start-up companies from Iran, from Saudi Arabia, from Nigeria on the platform so investors can contact companies directly."
Before they are comfortable putting their money somewhere investors want to know about the infrastructure of the market. They are interested in things like how big is the stock exchange, and what are the volumes of the stock exchange.
They also want to understand the post-trade environment, where shares are going to settle, where are they going to clear, and what is the counter-party risk.
Chojnacki said: "If I want to invest, who is going to be holding my shares? Another factor being looked at is liquidity, are the shares trading enough for me to make an easy investment in? And can I also get my investment out.
"In Iran we are definitely in a much better place than most people would expect. Also it's a very liquid market, if you compare it to other frontier markets.
'Highest returns globally'
"We are not starting from zero, it is a market which has been operational for many years. It's also interesting to note it is a market that has provided some of the highest returns globally over a period of seven or eight years up to 2013."
This is evidenced by a recent tie-up between London-based emerging market asset management group Charlemagne Capital and Tehran's Turquoise Partners. The former has about $2.5bn under management.
Saudi Arabia, meanwhile, opened up to foreign investors in June. Now for the first time a London fund can buy Saudi securities.
"Before you could only access the market if you were Saudi national, and the reason has been very historical; the Kingdom wanted to keep control. It's pretty much like they followed the model of China."
Chojnacki believes business facilitated by technology can circumnavigate political antipathies.
"We have Palestinian companies on our platform today. For example, we have Bank of Palestine. They are a healthy company with healthy revenues that services a large population.
"But being based out of Ramallah in Palestine, it's not easy to connect with investors in Chicago, San Francisco and New York.
"I would love to see Israeli tech investors on here. I would love to see Israeli tech funds investing in Iranian and Palestinian companies. I think that business sits a little above politics, if you can say that.
"Of course, it's a fairly controversial thing to say and people will have different opinions about that. These are people that are looking beyond the headlines and the hatred of the rulers."
Lawrence Wintermeyer, chief executive officer of Innovate Finance, added: "These markets offer tremendous opportunities for businesses and economic growth and FinTech innovations can help investors navigate a new and challenging landscape."
"Closir has launched a fantastic FinTech product that is helping investors cut through the transparency challenges to help investors nail down opportunities in emerging markets."