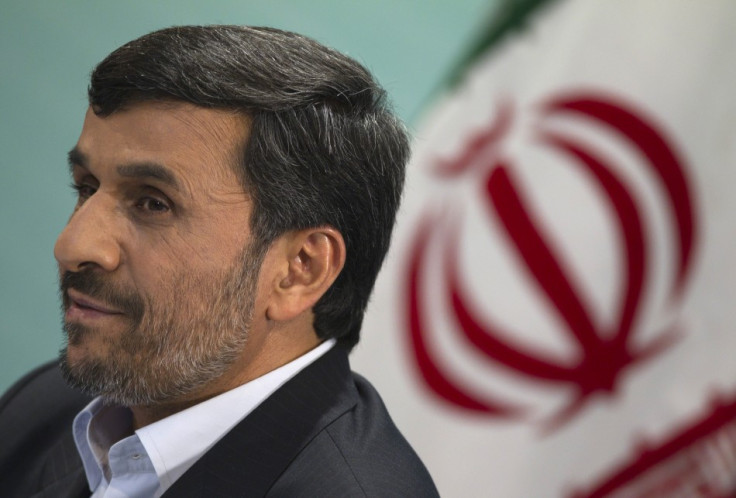 Despite being accused by the West of trying to produce atomic bombs, Iran stays defiant and announced on Wednesday that it will shift its production of higher grade uranium to an underground bunker in order to triple its production capacity.
"This year, under the supervision of the (International Atomic Energy) Agency, we will transfer 20 per cent enrichment from the Natanz site to the Fordow site and we will increase the production capacity by three times," the head of Iran's atomic energy agency, Fereydoun Abbasi-Davani, told reporters after a cabinet meeting, the state broadcaster IRIB reported.
The Fordow site was already subject to controversy as Iran only disclosed its existence in September 2009, after Western intelligence had detected it. The discovery then increased Western fears that Iran is trying to produce a nuclear bomb and the West insisted the findings constituted evidence of covert nuclear work. In retaliation the West has since imposed a series of sanctions to try and force the country halt its enrichment.
Commenting on the announcement the French Foreign Ministry said in a statement, "This announcement is a provocation. It reinforces the international community's existing concerns over the intransigence of the Iranian authorities and their persistent violation of international law."
Despite all the allegations, Iran has always denied it is developing nuclear weapons and says it is enriching uranium for electricity production and medical applications.
However, its decision last year to raise the level of enrichment from the 3.5 per cent purity needed for normal power plant fuel to 20 per cent further alarmed countries that saw it as a significant step toward the 90 per cent needed for bombs.
The Vienna-based IAEA, whose board was due to discuss Iran's nuclear program, probably later on Wednesday, said it had only learned of the plan from media reports.
"Iran has not yet informed the agency of any such decision," IAEA spokeswoman Gill Tudor said
The U.N. Security Council has adopted four sanctions resolutions to date aimed at ending disputed elements of Iran's nuclear program, and the European Union and various countries have enacted their own penalties against the Middle Eastern nation.
In May, in an effort to increase pressure against Iran, the EU added new sanctions against Iran as European officials backed a plan to penalize more than 100 Iranian companies.
In an attempt to defend the European decision, an EU diplomatic official said at the time that "Many of the firms are fronts" established in Europe, and "the individuals targeted are essentially their managers".
In Iran, the media portrayed the announcement as a defiant response to both the sanctions and the IAEA chief Yukiya Amano's assertion on Monday that he had received new evidence of possible military dimensions to Iran's nuclear work . President Mahmoud Ahmadinejad retorted by accusing Amano of taking orders from Washington.
Also, reaffirming Iran's will to continue its programme Ahmadinejad said on Tuesday that no incentive from world powers could persuade Iran to give up enrichment.
U.S. President Barack Obama responded to his Iranian counter-part by warning that further sanctions were likely to occur in the foreseeable future.