Iran election: President Hassan Rouhani secures second term with landslide victory
Hassan Rouhani got 58.6% of the total votes cast during the high turnout election on 19 May.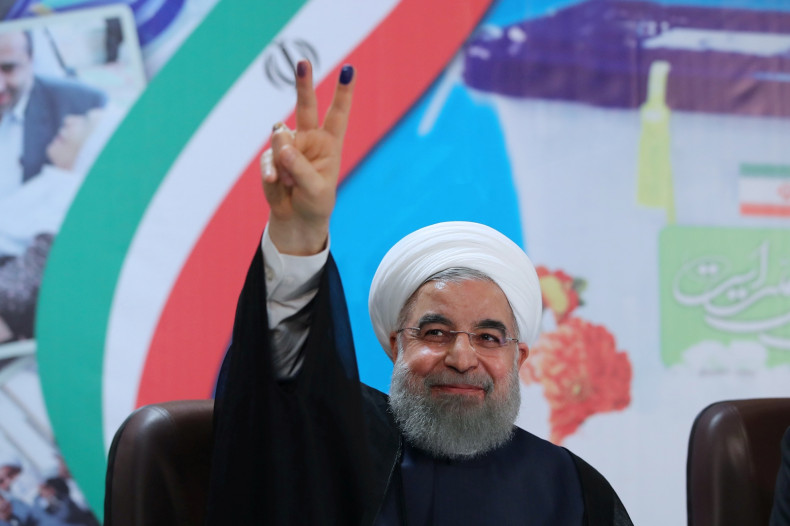 Iran's President Hassan Rouhani has been re-elected for a second term, securing 58.6% of the total votes cast during the high turnout election on Friday (19 May), according to state television. He defeated conservative rival, Ebrahim Raisi, who received 39.8% votes.
Earlier, preliminary results of the 2017 Iran election showed the moderate Rouhani was set for victory, having already won more than half the votes counted at that time. Counting started early on Saturday (20 May) and the final results were announced at around 9am GMT.
Ali Asghar Ahmad, the head of the election committee, had told Iranian state TV in the morning that nearly 26 million votes of the total 40 million votes cast on Friday have been counted, with Rouhani getting 14.6 million votes and his closest rival obtaining 10.1 million votes.
While campaigning for the re-election, Rouhani, the 68-year-old reformist, had vowed to build a moderate Iran with an outward-looking vision . He had attributed his success to the 2015 nuclear deal signed between Iran, the US and other countries.
Raisi, a conservative cleric, meanwhile, has accused the president's supporters of illegal propaganda at the polling booths, the BBC reported.
Raisi was seen close to Iran's Supreme Leader Ayatollah Khamenei and the influential Revolutionary Guards.
Khamenei, who holds the highest political authority in the country, had urged the citizens to cast their votes in this important election. "Regional nations have pinned their eyes, with praise and envy, on people's turnout in the Friday election to once again witness the grandeur of the Iranian nation, the freedom of the Islamic establishment and the religious democracy," he said on Friday after casting his vote.
The interior ministry earlier said that the voting time was extended by five hours until Friday midnight owing to the high turnout. The ministry said the total turnout was around 70%.