A powerful 7.3 magnitude earthquake that struck the Iraq-Iran border region killed more than 330 people. The death toll is expected to rise as rescuers search the rubble of collapsed buildings. Iranian Interior Minister Abdolreza Rahmani Fazli said casualty figures in remote villages are unknown as roads are blocked.
Photos show rescue workers searching for victims and survivors trapped in the rubble, and families mourning the loss of loved ones.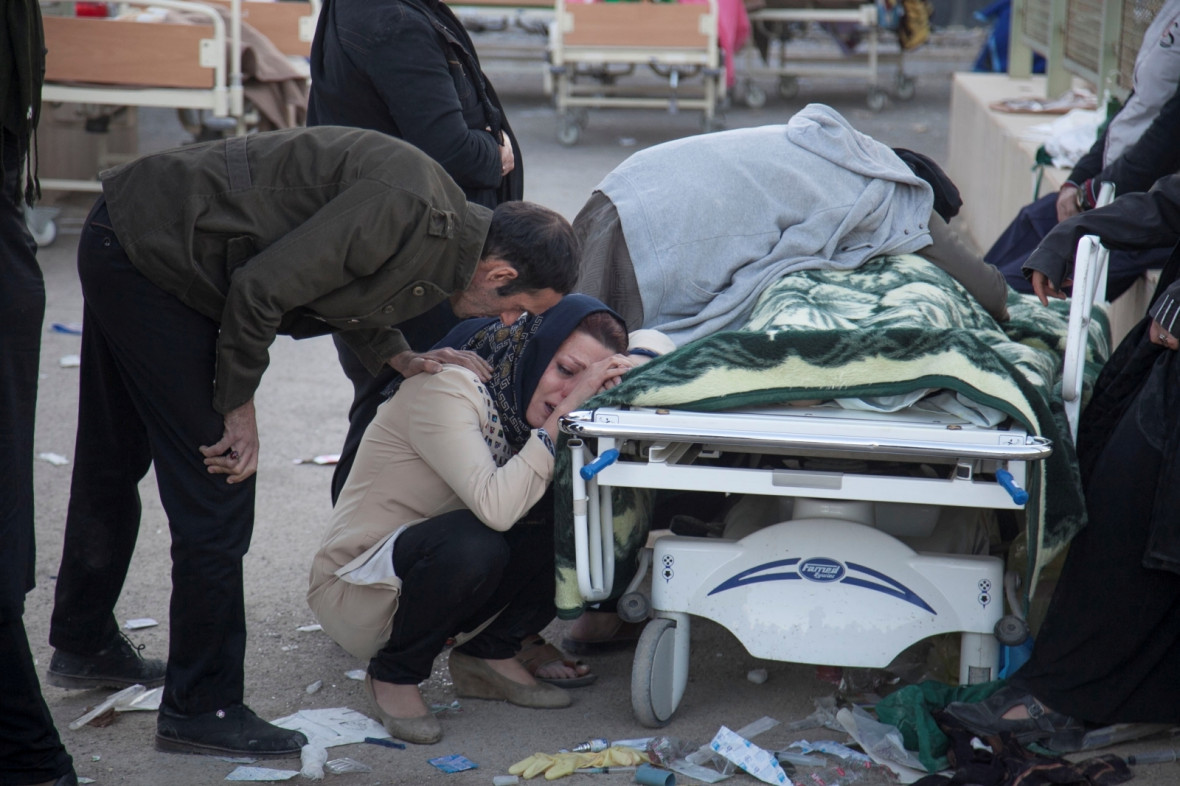 The magnitude 7.3 quake was centred 19 miles (31 kilometres) outside the eastern Iraqi city of Halabja, according to the most recent measurements from the US Geological Survey. It struck at a depth of 23.2km (14.4 miles), a shallow depth that can have broader damage.
Iran's western Kermanshah province bore the brunt of the quake, with Iran's state-run news agency reporting 328 deaths in the rural region in the Zagros mountains that divide Iran and Iraq. More than 236 of the victims were in Sarpol-e Zahab county, about 15 km (10 miles) from the Iraq border.
The Iranian seismological centre registered around more than 100 aftershocks and said more were expected. The head of the Iranian Red Crescent said more than 70,000 people were in need of emergency shelter. Iran's police, the elite Revolutionary Guards and its affiliated Basij militia forces were dispatched to the quake-hit areas overnight, state TV reported.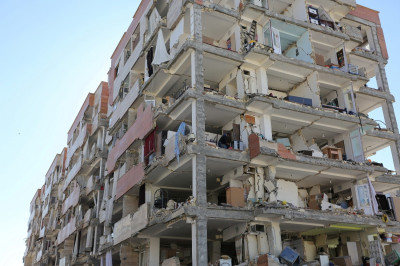 At least seven people were killed in neighbouring Iraq, all in the country's northern, semiautonomous Kurdish region, according to Iraq's Interior Ministry. On the Iraqi side, the most extensive damage was in the town of Darbandikhan, 75km east of the city of Sulaimaniyah. More than 30 people were injured in the town, according to Kurdish Health Minister Rekawt Hama Rasheed.
Kerem Kinik, the Turkish Red Crescent's vice president, told The Associated Press that 33 aid trucks were en route to Iraq's city of Sulaimaniyah, carrying 3,000 tents and heaters, 10,000 beds and blankets as well as food.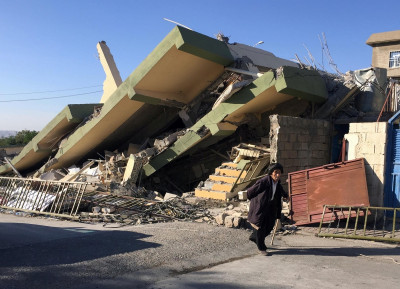 Residents of Turkey's southeastern city of Diyarbakir also reported feeling a strong tremor, but there were no immediate reports of damage or casualties there. Tremors were felt as far west as the Mediterranean coast.
Iran sits astride major fault lines and is prone to frequent tremors. A magnitude 6.6 quake on 26 December 2003, devastated the historic city of Bam, 1,000 km southeast of Tehran, killing about 31,000 people.