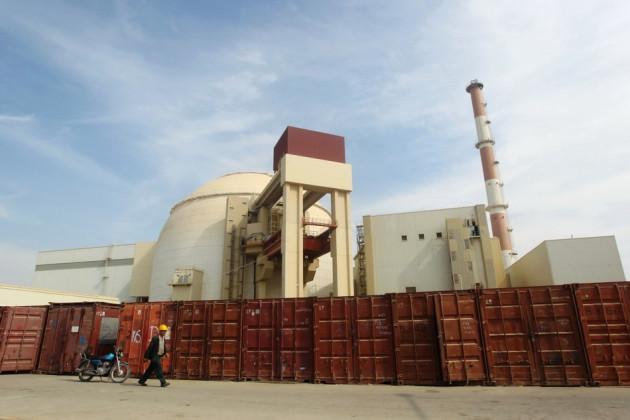 Iran is ready to halt its enrichment of 20% uranium in return for an abatement of US-orchestrated sanctions, says Russia's foreign minister Sergei Lavrov.
The interview Lavrov was published on the Russian Foreign Ministry's website: "For the first time in many years, there are encouraging signs in the process of settlement of the situation with the Iranian nuclear program," he said.

Uranium that is enriched beyond 20% can be used in developing nuclear bombs and a recent report from the International Atomic Energy Agency (IAEA) said there is evidence that Iran has enriched uranium up to 27 percent.

Lavrov also took the opportunity to urge Western nations to ease the crippling economic crackdown on Iran.
"The international community should react to Iran's constructive steps with similar measures including gradual halt of sanctions and scrapping them, including the curbs of unilateral [sanctions] or those approved by the Security Council," the minister said in an interview with the Kuwaiti news agency Kuna, which was published on the Russian Foreign Ministry website.
"Now that the possibility of progress has emerged at the negotiations, it is of paramount importance for all sides to abstain from unconsidered steps that may undermine these efforts.
"It is necessary to avoid further increase of sanctions' pressure on Tehran and to start thinking about ways of its possible gradual relaxation in areas tangible for Iran," Lavrov concluded.
Lavrov's remarks have come a day after the Iranian president-elect Hassan Rohani told CNN that Washington should recognise Iran's right to a nuclear programme.
"Wisdom tells us that both countries, both nations, need to think more about the future and try to sit down and find solutions to past issues and rectify things. The rights of the Iranian nation, including nuclear rights, need to be recognised," Rohani said.
Iran has been under sanctions which have badly affected its oil-based economy over recent months.