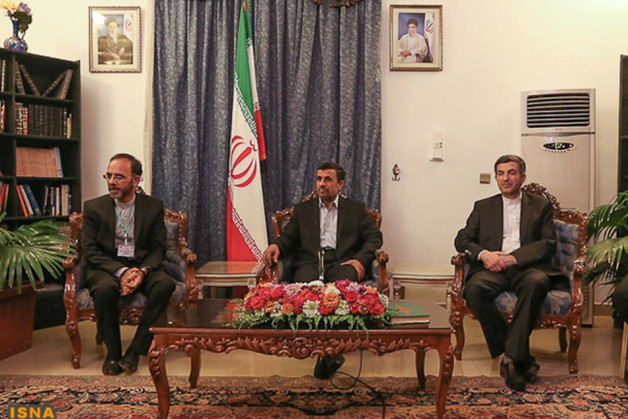 Iran has said it would enrich uranium to 50 per cent purity if Tehran's nuclear-fuelled submarines require that.
Fereidoun Abbasi, the chief of the Atomic Energy Organisation of Iran (AEOI), has made it clear that if the Iranian researchers insist on 50 per cent pure uranium, Tehran will press ahead with further enrichment.
"At present, we have no enrichment plan for purity levels above 20 per cent, but when it comes to certain needs, for example, for some ships and submarines, if our researchers need to have a stronger underwater presence, we will have to make small engines which should be fuelled by 45 to 56 percent enriched uranium," said Abbasi.
He added, "In that case, we might need this fuel."
However, the top Iranian official treaded cautiously in his remarks and said Tehran has so far not produced 50 per cent pure uranium.
He pointed out that UN's nuclear arm, International Atomic Energy Agency (IAEA) has not been able to find traces of 50 per cent uranium "because there has never been such a thing" in Tehran.
Abbasi had earlier said publicly that the country has "the capability to produce nuclear fuel for ships and submarines."
Iran's controversial nuclear programmes have forced the US to impose severe economic clampdown on the country. Tehran continues to defend its nuclear programmes are for peaceful purposes while the western powers suspect them to be covert operations for making atomic bomb.
Abbasi's latest remarks have come at a time when Iranian President Mahmoud Ahmadinejad is on his latest visit to uranium-rich Niger.
Niger is the fourth largest uranium producer in the world. Ahmadinejad, who met top Niger officials including the president said, "If independent nations such as Iran and Niger become united...no power will be able to taint the relations between the two nations."