US Threatens Pakistan with Sanctions over Iran Gas Pipeline Deal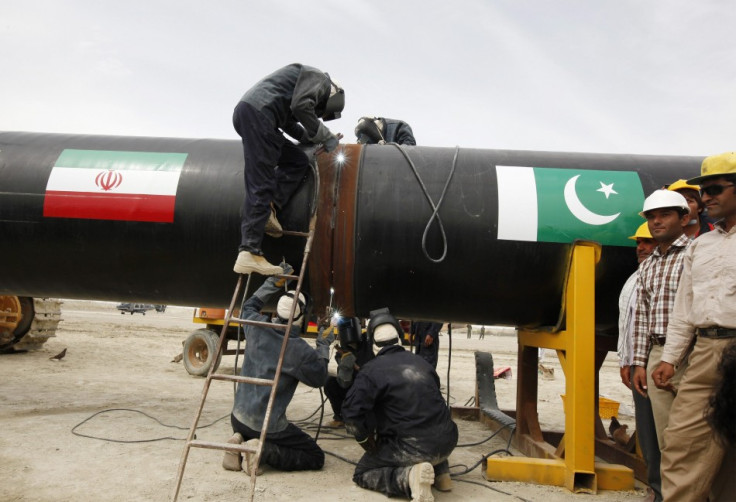 The US has threatened Pakistan with sanctions if it goes ahead with a multi-billion dollar pipeline deal with Iran.
Hours after the official inauguration of the final phase of the Iran-Pakistan natural gas pipeline, the US State Department has said the bilateral project would force Washington to employ the Iran Sanctions Act.
"We have serious concerns if this project actually goes forward that the Iran Sanctions Act would be triggered," said State Department spokesperson Victoria Nuland.
The Act allows Washington to impose a ban on any non-American firm if it invests more than $20 million in Iran's oil resources.
Nuland added: "We've been straight up with the Pakistanis about these concerns. And as I said at some length last week, we are also working very closely bilaterally to support alternative projects to provide Pakistan with the energy that it needs."
The inauguration ceremony at the Iran-Pakistan border was attended by the presidents of both countries.
"The completion of the pipeline is in the interests of peace, security and progress of the two countries ... it will also consolidate the economic, political and security ties of the two nations," said Iranian President Mahmoud Ahmadinejad and Pakistan President Asif Ali Zardari in a joint statement.
The project will allow energy-starved Pakistan to tap resources from the sanction-hit Iran.
"We've heard this pipeline announced about 10 or 15 times before in the past. So we have to see what actually happens," added Nuland, who appeared to hint at reports that cast doubts on whether Islamabad will be able to invest $1.5bn (£1bn) in the project.
Unconfirmed reports suggest Tehran has come forward to lend one-third of the investment to Islamabad.
However, Nuland went on to say: "This pipeline project, if it actually goes forward - we've seen that promise many times - would take Pakistan in the wrong direction right at a time that we're trying to work with Pakistan on better, more reliable ways to meet its energy needs."
During the inauguration ceremony, Iranian oil minister Rostam Qassemi also invited other countries in the region to "benefit" from Tehran's rich oil resources.
Nearly 785km of pipeline is scheduled to be constructed in Pakistan's territory over the next 15 months while Iran has already completed its 900 km channel within its borders.
Reports suggest officials in the two countries are willing to modify the pipeline's routes if China also decides to join in the project.
© Copyright IBTimes 2023. All rights reserved.