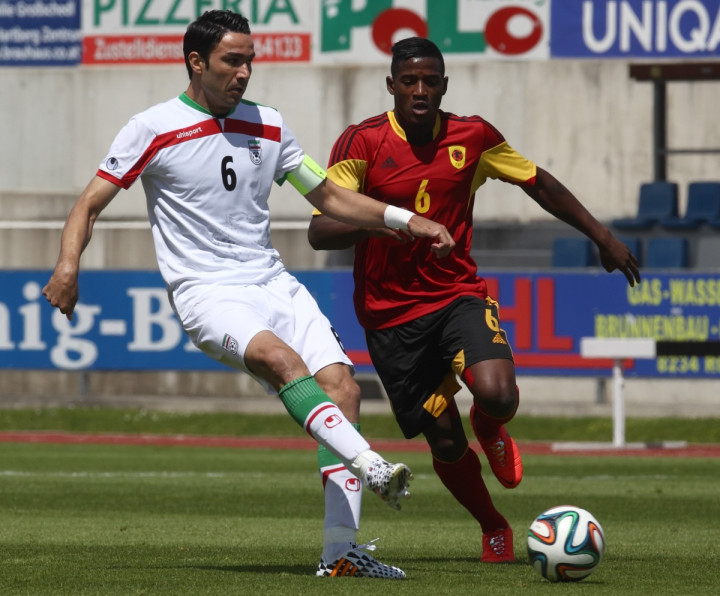 Manager: Carlos Queiroz.
World Ranking: 43.
How they qualified: Iran topped the Group A ahead of South Korea in Asian qualifying.
World Cup Best: Group stage - 1978, 1998, 2006.
Fixtures: Group F – Nigeria (16 June), Argentina (21 June), Bosnia-Herzegovina (25 June).
Squad -
Goalkeepers: Daniel Davari, Rahman Ahmadi, Alireza Haqiqi.
Defenders: Hossein Mahini, Jalal Hosseini, Amir Hossein Sadeqi, Hashem Beykzadeh, Mehrdad Pouladi, Ahmad Alenemeh, Pejman Montazeri, Steven Beitashour, Mohammad Reza Khanzadeh.
Midfielders: Reza Haghighi, Andranik Teymourian, Ghasem Hadadifar, Bakhtiar Rahmani, Javad Nekounam, Ehsan Hajsafi.
Forwards: Khosrow Heidari, Karim Ansarifard, Reza Ghoochannejhad, Alireza Jahanbakhsh, Masoud Shojaei, Ashkan Dejagah.
Expectations: Iran return for a fourth time to the World Cup with a full team of players that will appear for the first time in this competition. The Asian squad qualified three times before but never passed the group stage. With Nekounam and Masoud as undisputed leaders, the Iranian team seek to spring a surprise, even though it will be extremely difficult given that their rivals are more powerful, especially Argentina. So adding points will be a great achievement for the Queiroz's side and any other purpose it will arrive as a miracle.
Star man: Javad Nekounam – The former Osasuna midfielder is the Iran emblem and will be the main threat in the first team – having already shown his quality and creativity in La Liga. The 33-year-old has managed more than a century of international appearances and is among the few who played at the 2006 World Cup. His experience and leadership make him an ideal asset to an Iran team looking to emerge from the group stage for the first time.
Prediction: Group stage – Queiroz's team will be made to sweat and will likely finish the tournament without a point. A grim summer awaits.