Iranian navy boats fire on Singapore tanker in Persian Gulf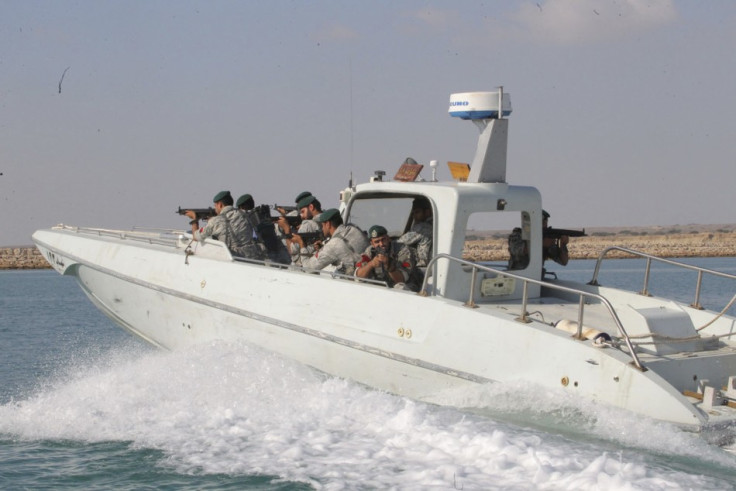 Five Iranian patrol boats fired shots across the bow of a Singaporean-flagged cargo vessel in the Persian Gulf in an attempt to try and stop the ship, a US official told CNN.
There were no US citizens or cargo on board the ship named as Alpine Eternity. The Pentagon is still gathering information on the incident which occurred on 14 May 2015.
The incident began when five patrol boats, believed to be manned by Iran's Revolutionary Guard Corps Navy approached the cargo vessel just off the coast of the United Arab Emirates but in international water, the official said.
The Iranians ordered the ship into Iranian waters and when the shipmaster declined, the Iranians began to fire in a way to try and disable the vessel, not just as warning shots, the US official said.
Several shots hit the cargo ship, but did not disable it. The ship moved into UAE waters and the Iranians followed it into those territorial waters, continuing to fire, before breaking off. The UAE sent three of its coast guard boats to escort the Alpine Eternity.
The shipmaster alerted Coalition warships by radio when it came under attack. A P-3 surveillance plane was dispatched and a warship moved in, but the incident ended before they could arrive.
In April 2015, Iranian forces boarded the Marshall Island-flagged MV Maersk Tigris in the Gulf and detained the vessel.
The Pentagon recently stopped escorting commercial vessels through the Strait of Hormuz.
© Copyright IBTimes 2023. All rights reserved.