Iran warns 'flames of war' will be ignited if US interferes with Tehran's aid ship to Yemen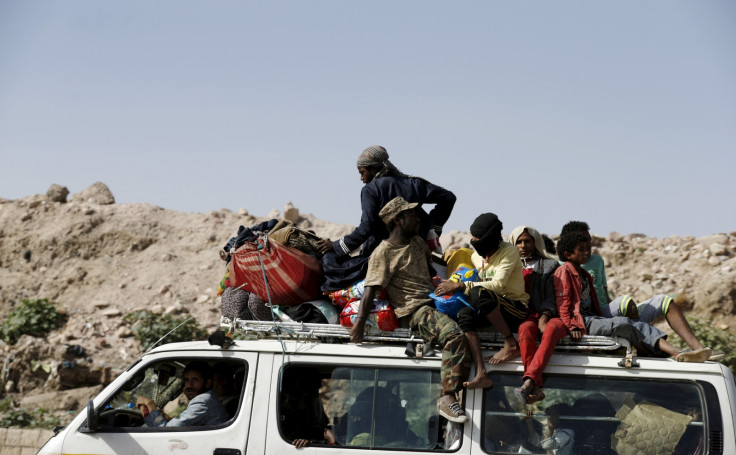 Iran has sent a stern warning to the US and Saudi-led coalition not to interfere with the cargo vessel carrying aid mission from Tehran.
Tehran has said if the ship is intercepted, it would "ignite the flames of war" in the region as concerns grow over the nature of cargo being sent to Yemen.
In an interview with the Arabic language television Al-Alam, deputy chief of staff of the Iranian Armed Forces brigadier general Masoud Jazayeri said: "I bluntly declare that the self-restraint of Islamic Republic of Iran is not limitless."
"Both Saudi Arabia and its novice rulers, as well as the Americans and others, should be mindful that if they cause trouble for the Islamic Republic with regard to sending humanitarian aid to regional countries, it will spark a fire, the putting out of which would definitely be out of their hands," he averred.
Iran has reiterated permission will not be given to countries, which are part of the Yemen crisis, to inspect the ship's cargo.
The US has been insisting that the Yemen-bound ship, purportedly carrying humanitarian supplies, should change course and head to Djibouti where the UN is overseeing aid operations.
Pentagon has said the US forces are keeping an eye of the vessel, named Iran Shahed.
"We are monitoring the Iranian ship. We are aware of the Iranians' statement that they plan to escort this ship with warships," Pentagon spokesperson colonel Steven Warren told reporters.
"The Iranians have stated that this is humanitarian aid. If that is the case, then we certainly encourage the Iranians to deliver that humanitarian aid to the United Nations humanitarian aid distribution hub, which has been established in Djibouti."
"This will allow the aid to be rapidly and efficiently distributed to those in Yemen who require it."
Warren, however, declined to comment when asked whether the US would intercept and search the ship before it is docked in Yemen. The ship is thought to have crossed the Strait of Hormuz and is currently in the Gulf of Oman. So far, the vessel has not been flanked by the Iranian navy.
The Shi'ite-inclined Iran has been accused of backing Houthi rebels in the Yemeni conflict as the Sunni powerhouse of Saudi Arabia presses on with its campaign.
© Copyright IBTimes 2023. All rights reserved.