Iranian Christian Pastor Youcef Nadarkhani to be Hanged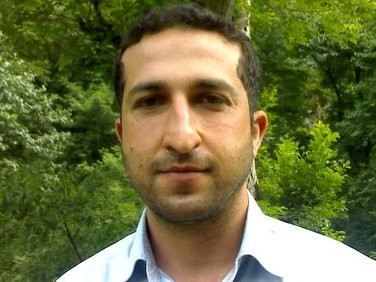 Pastor Youcef Nadarkhani was still alive as of Sunday, but his supporters fear that he could be executed within days.
Buzzbox.com
An Iranian court upheld the death sentence against Youcef Nadarkhani, a Christian pastor jailed in 2009 on charges of apostasy after he converted to Christianity, a religious group said.
Nadarkhani, a 34-year-old father of two, could be executed within days, according to his supporters.
The pastor was first imprisoned in December 2006 on charges of apostasy and evangelism but was released two weeks later.
He was then arrested again in 2009, transferred to a prison in Lakan, a city located in the north of the country, and charged with apostasy.
The pastor parents were Muslim and even though he did not practise Islam and converted to Christianity he was judged a Muslim by the court.
He was convicted of apostasy by a Court in Rasht in the north of the country, in September 2010.
After he refused on four occasions to convert to Islam to save his life, a court upheld a death sentence verdict.
The American Centre for Law and Justice (ACLJ), a Christian organisation that follows the case has now said sources from Iran revealed the court had issued an execution order.
It is unclear whether Nadarkhani can launch an appeal.
His supporters have now spoken out of their fear he might be executed by the Iranian authorities without prior warning.
"The world needs to stand up and say that a man cannot be put to death because of his faith," said Jordan Sekulow, executive director of ACLJ.
"Iran is actively violating its human rights obligations by sentencing and detaining Pastor Youcef Nadarkhani. We call on the Iranian government to release Pastor Youcef immediately", Sekulow added.
Fox News Commentator Tucker Carlson: Annihilate Iran [VIDEO]