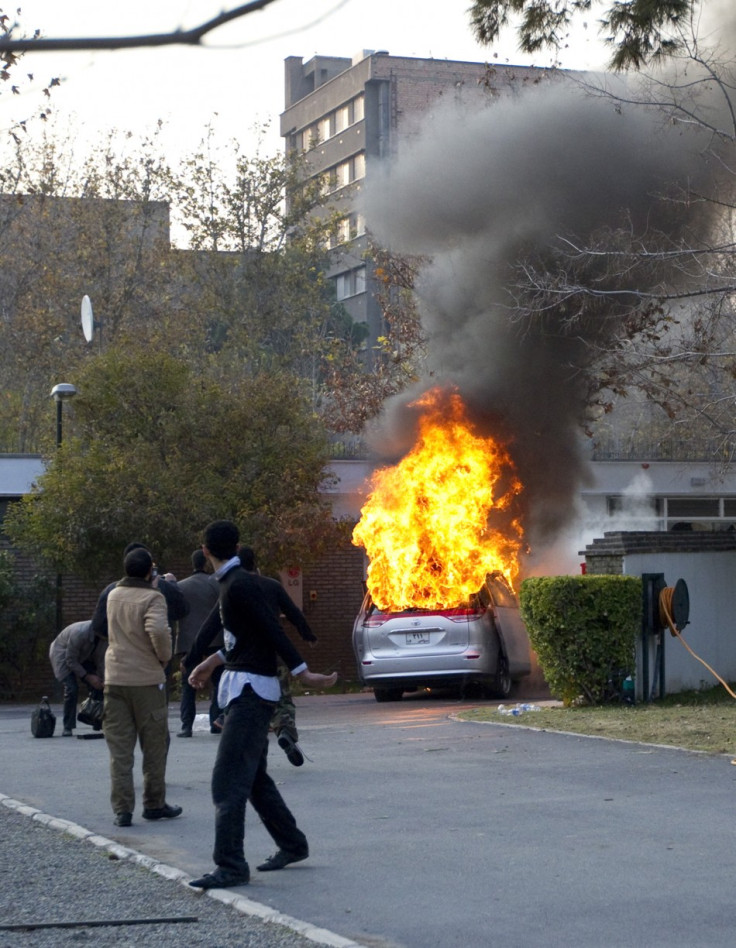 The Iranian government is likely to have tacitly supported the attack on the British embassy in Tehran, according to the expelled British ambassador to Iran, Dominick Chilcott.
Chilcott told the BBC that Iran was a country in which such action was taken only "with the acquiescence and the support of the state."
Hundreds of protesters attacked the UK embassy in Tehran on November 29, following which all British diplomatic staff were pulled out.
Meanwhile, expelled Iranian diplomats working at the embassy in London left Britain on Friday afternoon.
The British Foreign Secretary William Hague ordered their expulsion in response to the attack in Tehran.
The Mahmoud Ahmedinejad government regretted the November 29 incident, describing it as "unacceptable behaviour by a small number of protesters."
"Iran is not the sort of country where spontaneously a demonstration congregates and then attacks a foreign embassy. That sort of activity is only done with the acquiescence and the support of the state," shared Chilcott, who was recently appointed as the ambassador to the Islamic Republic.
"And there are a number of reasons why, with the benefit of hindsight, it's very clear that this was a state-supported activity."
The expelled diplomat added that some within Iran's ruling regime might have underestimated the British response.
Meanwhile, Deputy Prime Minister Nick Clegg has commented that the UK's relationship with Iran had "taken a very serious knock," pointing at the latest events.
However, Clegg feels that, "It doesn't mean we're cutting off all diplomatic relations with Iran. It doesn't mean we are in any way lessening our determination to try to find a diplomatic solution to the nuclear question, which is immensely important to Europe and the whole world, and we will continue to work tirelessly to find a negotiated solution."
Foreign Secretary Hague confirmed that all UK diplomatic staff in Tehran had been evacuated and the embassy was closed.
Iran's foreign ministry said Iran would take "further appropriate action" against the latest British move and termed them as "hasty," according to a report in Reuters.
Germany, France and the Netherlands announced that they were recalling their ambassadors to Tehran for consultation, and Norway said it was temporarily closing its embassy as a precaution.
The U.S., EU and the UN Security Council also condemned the attacks.
The U.S., Canada and the UK announced new sanctions against Iran, after a report by the UN's nuclear watchdog said that Iran had carried out tests "relevant to the development of a nuclear device."
Iran insists that its nuclear programme is for peaceful purposes.
Last month, Iran's parliament voted to downgrade diplomatic ties with the UK in response to the recent action.