A wave of morning explosions in Baghdad and north Iraq has left 82 people dead, according to the AP.
In the bloodiest day of the year so far, roadside bombs and exploding cars have targeted security officials and citizens across the country.
A car blew outside an interior ministry office issuing government IDs near the capital's Shiite-dominated neighborhood of Sadr City, killing 14 people.
At least 17 people were killed in Taji, a Sunni neighborhood some 12 miles north of Baghdad.
A suicide bomber detonated his explosives-rigged belt when rescue workers rushed to the scene. Eleven policeman died in the blast.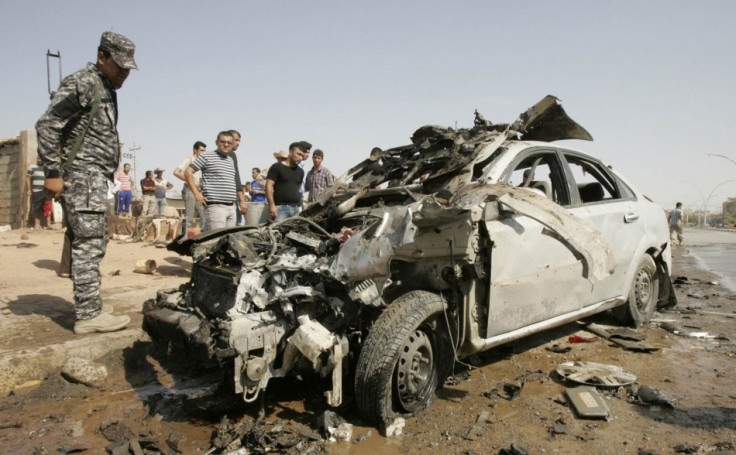 Gunmen launched an assault on a military base in Albu Slaib, east of Dhuluiyah, killing at least seven Iraqi soldiers, according to a doctor at the hospital in the nearby town of Balad.
Bombings and shootings also hit Baghdad, as well as Kirkuk, Tuz Khurmatu and Dibis, all of which are north of Baghdad.
Gunmen also attacked army and police checkpoints in Saadiyah and Khan Beni Saad, in the Diyala province, killing two soldiers and a policeman and wounding four other members of the security forces.
The attacks came a day after a spate of bombings across Iraq killed at least 17 people and wounded nearly 100 others.
Sectarian violence has returned across the country in recent months.
Al Qaeda's branch in Iraq has warned in recent days that it seeks to retake territory in the country.