Iraq: At Least 20 Dead as Militants Slaughter Rescuers after Suicide Blasts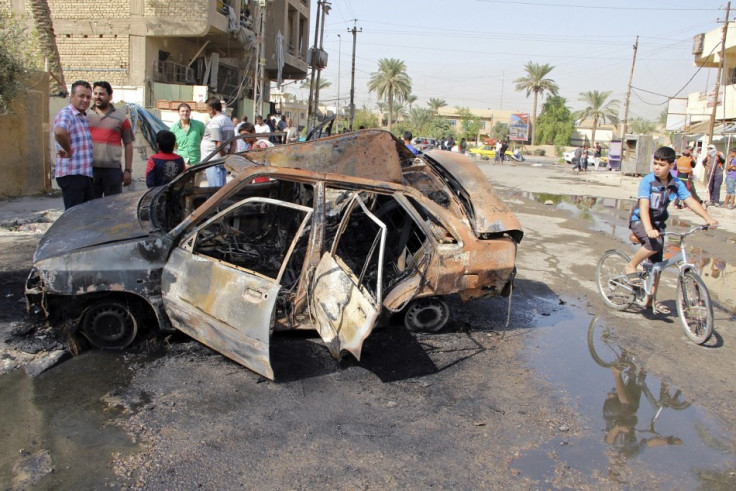 At least 20 people have been killed in three separate suicide bomb attacks in Iraq.
The blasts targeted Iraqi government forces and an allied militia near the capital of Baghdad and the northern city of Mosul.
Two bombers killed at least 12 by detonating their explosives-laden belts among a group of soldiers and militiamen in the town of Tarmiyah, 50km (30 miles) north of Baghdad.
Police said the attackers targeted their victims when they were gathered in the orchard of a local Sunni leader, and timed the explosions to maximise casualties.
One suicide bomber blew himself up after approaching the group of soldiers, while the second waited close to the orchard's gates and targeted those who fled the scene. Some 23 people were wounded.
The victims included nine soldiers - one a brigade commander - and three militiamen with the Sahwa movement, an armed group also known as the Awakening Council which was formed by US forces in 2007 to fight insurgents.
Sahwa militiamen are considered as traitors by Sunni hardliners who have been waging an mounting terrorist war in recent months.
Three policeman and four civilians were killed when a suicide bomber rammed his car into a checkpoint in Mosul, which lies 360km (225 miles) north-west of Baghdad.
The ambulance's crew, which rushed at the scene, was targeted by gunmen who shot dead a paramedic and wounded three others.
Tide of violence
Ethnic violence is rife in Iraq and has reached its worst levels in recent years, with more than 4,000 people killed during the past few months.
A cluster of Sunni militant groups, including al-Qaida, have increased attacks against Iraq's Shiite-led government, fuelling an outbreak of sectarian violence that threatens to push the country into civil war, as it did in 2006 and 2007.
Al-Qaida's local franchise, known as the Islamic State of Iraq and Levante, has killed more people in Iraq in the last few months than at any time since 2008.
Prime Minister Nouri al-Maliki is due to visit the US and demand more support for fighting off terrorists.
© Copyright IBTimes 2023. All rights reserved.