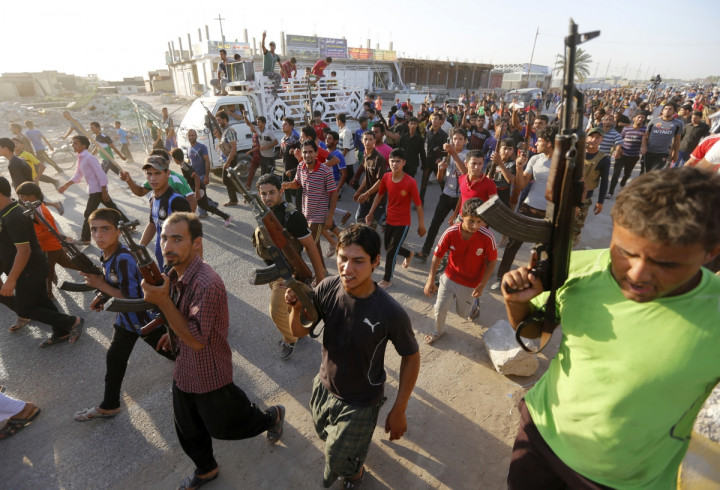 The main Iraqi Sunni religious outfit has announced that the Islamic Ramadan month is beginning on Sunday (28 June) amid the raging Shiite-Sunni fighting in the country.
The Sunni Endowment in Iraq has said the month of Ramadan, considered to be holy for Muslims, will bring celebrations to the strife-torn country.
"Next Sunday will be the first day of the Holy month of Ramadan. The Sunni Endowment congratulates the Islamic nation and Iraqis in particular on this occasion," said the body's chief Mahmoud al-Sumaidae.
The occasion comes at a time when the Iraqi Shiite-led administration is fighting against the rapidly advancing Sunni militants of the Islamic State of Iraq and the Levant (Isis).
On the eve of Ramadan, at least seven people have been killed in skirmishes between security forces and extremists.
The military base in the town of Jurf al-Sakhar was attacked by the insurgents in southern Baghdad.
Ramadan is beginning on Sunday in Saudi Arabia and most other Middle East countries except Yemen where the month starts on Saturday.
Meanwhile, US President Barack Obama has congratulated Muslims around the world on the occasion.
An official statement said: "A time for self-reflection and devotion through prayer and fasting, Ramadan is also an occasion when Muslims around the world reaffirm their commitment to helping the less fortunate, including those struggling because of economic hardship and inequality."
"At a moment when too many people around the world continue to suffer from senseless conflict and violence, this sacred time reminds us of our common obligations to pursue justice and peace and to uphold the dignity of every human being."
What is Ramadan?
During the 30 days, Muslims fast and practice abstinence from dawn to dusk to mark the month when the Quran was said to have been revealed to Muhammad.
The month is one of the so-called five pillars of Islam.