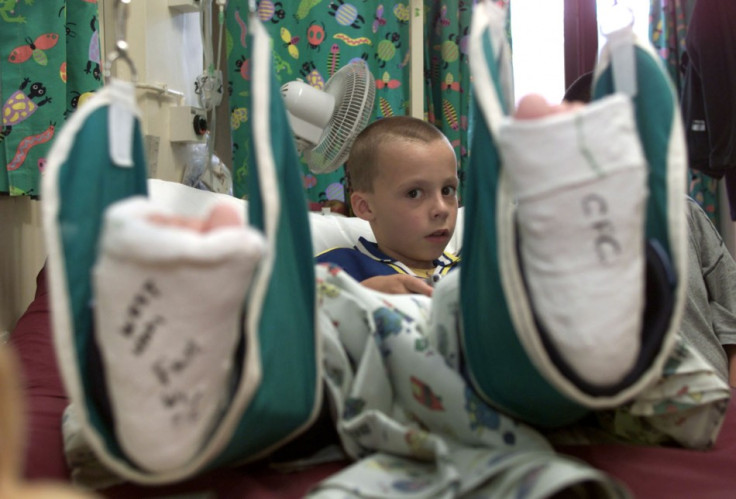 Ireland's drug pricing body has slammed US pharmaceutical company Vertex for putting its shareholders before patients after it refused to enter into a risk-sharing deal with the Health Service Executive (HSE) over a new cystic fibrosis drug.
Michael Barry, a clinical director at the National Centre for Pharmacoeconomics (NCPE), said that the Boston-based pharmaceutical company had refused to accept its pricing arrangement after trials revealed that Orkambi (lumacaftor+ivacaftor) is not effective for some patients.
Under the proposed scheme, Vertex would only be reimbursed for patients who gained sufficient benefit from the drug.
Professor Barry said the scheme put forward was one that is used to pay for expensive drugs in other countries and that it was the best option for funding Orkambi in Ireland.
The NCPE makes cost-effectiveness recommendations to the HSE. It first rejected the drug for reimbursement in June, highlighting its limitations.
"Why should the HSE fund such an expensive treatment which would not deliver a health outcome for many of the people it is prescribed to?" said Professor Barry. "Vertex needs to start putting patients before their shareholders."
Although he did not say what Vertex's recent offer was, he said that the price has to be "far lower" for the NCPE to consider it cost-effective.
Vertex proposed an alternative arrangement
The Times reports that a Vertex spokeswoman, however, claimed that the pharmaceutical had put forward an alternative risk-sharing scheme whereby the amount the HSE would pay would be based on how responsive a patient was to Okambi.
"Less if the response is less than agreed, and more if the response is better than agreed - thus a true sharing of the risk," the spokeswoman argued.
Vertex said in a statement that it was not challenging the NCPE as an organisation in principle but that it is internationally acknowledged that there are limits to health technology assessments for drugs such as Orkambi.
There are 505 patients with cystic fibrosis in Ireland who would be eligible for Orkambi, NCPE said.
Ireland's Health Minister Simon Harris and the HSE drugs committee both criticised Vertex last week for its "extraordinarily difficult" stance during negotiations over pricing.
Harris had accused the company of "price-gouging" and had vowed to meet other health ministers to discuss their experiences negotiating over Orkambi. The drug has already been rejected for being too costly in the UK, Australia and Canada.