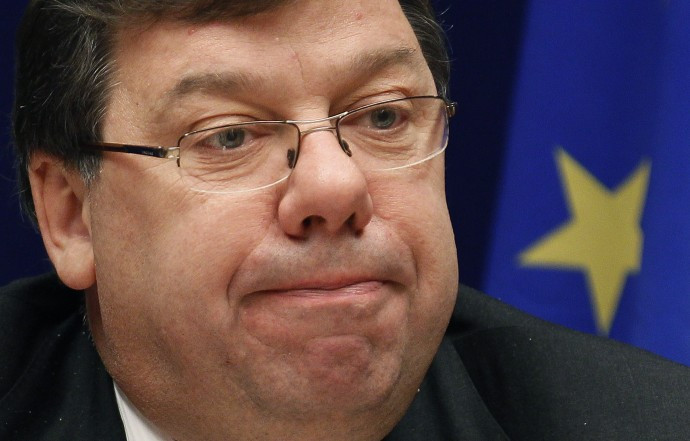 The Irish government has confirmed that it will receive a bailout from the European Union, following a week of speculation and pressure on the country.
The governor of the Irish central bank, Patrick Honohan, said on Thursday that Ireland would almost certainly require a bailout worth tens of billions of euros. Until his intervention the Irish government denied it would need a bailout.
Now however the Irish government has said that it is currently negotiating with the EU and the International Monetary Fund for loans worth less than 100 billion euros.
As part of the deal the government will publish a budget plan for the next four years that will restructure the Irish banking industry and bring down Ireland's budget deficit.
While Irish public finances are thought to be relatively secure there is grave concern that the state of the financial health of bailed out Irish banks is not as good, to the extent that they may require another bailout.