The world's longest aircraft was unveiled today in an enormous old airship hangar in Bedfordshire. The Airlander hybrid airship is 300ft (91m) long, 113ft wide and 85ft high, and is filled with 1,340,000 cubic feet (38,000 cubic metres) of helium. It can carry a payload of 10,000kg.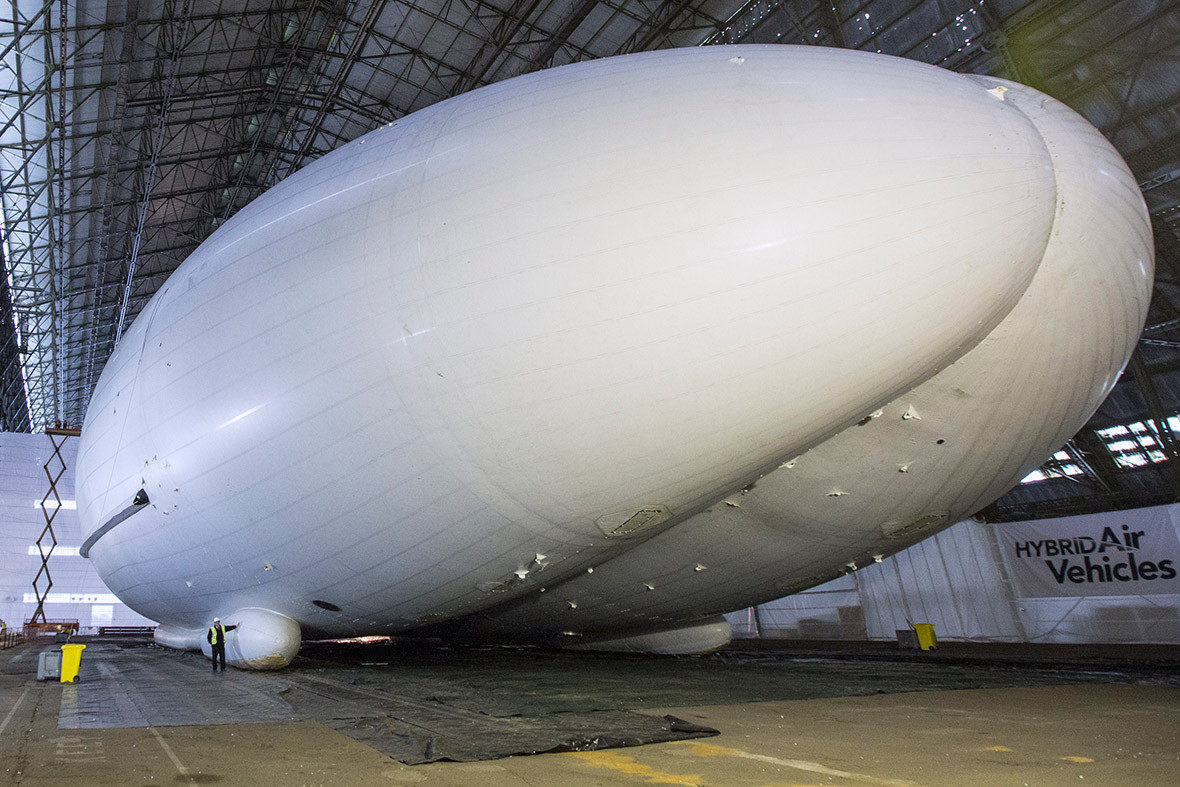 Described as 'part plane, part airship and part helicopter', the Airlander's cambered shape works like an aeroplane's wing, providing up to 40% of the vehicle's lift.
The Airlander was originally developed for the US military before the project was cancelled due to budget cuts. The ship was designed by Hybrid Air Vehicles (HAV), whose project is being funded by a government grant as well as private finance from individuals including Bruce Dickinson, the lead singer of the band Iron Maiden. He likened the craft to Thunderbird 2, telling Radio 4's Today programme: "It can reach about 100mph and stay airborne for about three-and-a-half weeks."
The first British flight is planned for later this year. HAV is planning an even larger craft, capable of transporting 50,000kg of freight. The company plans to make up to 1,000 of these leviathans of the sky.