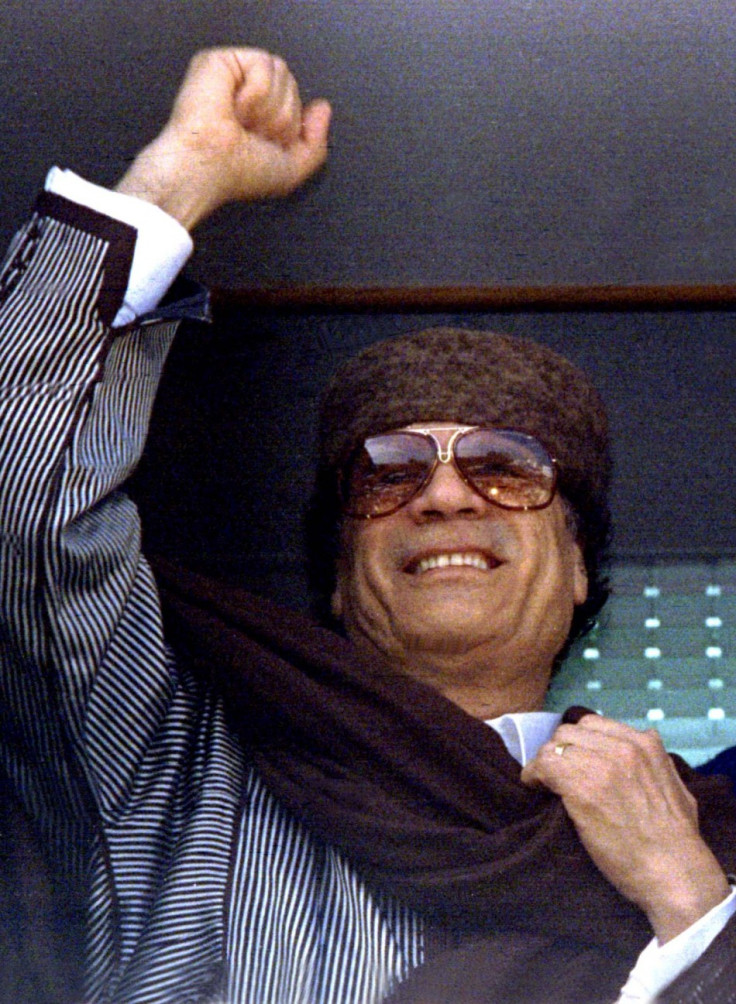 Despite claiming that Gaddafi is preparing to leave for now several weeks, NATO and other leaders meeting in Istanbul are considering proposals that allow for a peaceful resolution to the conflict without the Libyan leader's unconditional surrender or flight.
French ministers have argued in favour of immediate negotiations, even while Col Gaddafi stays in power and are said to be in favour of allowing him to step down but be found a "safe haven" inside Libya.
Turkey, which is a NATO member but not part of the coalition enforcing a no-fly zone, last night called for a ceasefire to be implemented throughout the Muslim holy month of Ramadan, which this year takes place from the beginning of August.
The move would be followed by the deployment of humanitarian aid and enable the governments who are now focused on a political solution to continue talks with both the rebels and the Libyan government whilst pushing the implementation of an agreement that would enable Col Gaddafi to step down while remaining in Libya, the Turkish foreign minister, Ahmet Davutoğlu, told journalists in Istanbul.
However, such an option would require revisions to United Nations resolutions.
"An exit strategy for Gaddafi to leave power, but not necessarily the country, should be sought by revising the U.N. Resolution 1973 if necessary," he said, according to reports of the briefing in leading Turkish newspapers.
While both the U.K and the U.S have said they remain sceptical of proposals to negotiate with the Libyan regime, especially with Gaddafi still in power, France has switched to a less military-focused attitude and French Minister Alain Juppe claimed last week that Paris wants and had always wanted for a political solution to end the conflict.
NATO's new pro-negotiations stance can be explained by the fact that despite allegations that Col Gaddafi's regime is gradually crumbling from defections, supply shortages and a gradual encirclement of his capital, Tripoli, the Alliance leaders fear that the conflict could drag on long enough to lose political support at home.
France for example was particularly rocked by recent revelations that proved it had armed the rebels, and with the presidential election looming, President Sarkozy, who is already facing a public backlash in France certainly does not want to fall further in disgrace.
The rebels have also repeatedly been accused of committing violations of human rights, illegal imprisonment and this week, new incriminatory allegations surfaced with the right group Human Right Watch saying they had looted villages and attacked civilians.
Clearly then, the longer the conflict lasts, the more countries supporting the rebels could be accused of supporting yet another dubious regime.
Finally another problem emanating from the conflict is this time directly linked to the negatiations and their conditions.
Allowing for Gaddafi to stay in Libya would put NATO in direct opposition to the International Criminal Court, which has indicted both Col Gaddafi, his son Saif al-Islam, and his brother-in-law and security chief, Abdullah Senussi.
While the U.S. has not ratified the Rome treaty, for which it was and still is criticised, the west publicly support the court, which is now considered to be a useful and necessary tool in international law and overlooking the arrest warrant would only help countries opposed to the court discredit it further.
Officials say new proposals envisage Col Gaddafi retreating to a "peripheral" part of the country - perhaps his tribal home in the southern city of Sabha. Details of whether and how his "retirement" would be supervised have yet to be worked out.
Mr Davutoğlu said that the Turkish "road map" could be compared to the fall of President Hosni Mubarak of Egypt, who flew to his holiday home at Sharm el-Sheikh on the Sinai Peninsula when he left office.
However aware that Mubarak was first assured by the army that he would not face prosecution but has since been arrested, it seems unlikely that Gaddafi would be willing to accept such an offer even with strong guaranties.