Isis Beheading Video: Second French Jihadist Named as Michael Dos Santos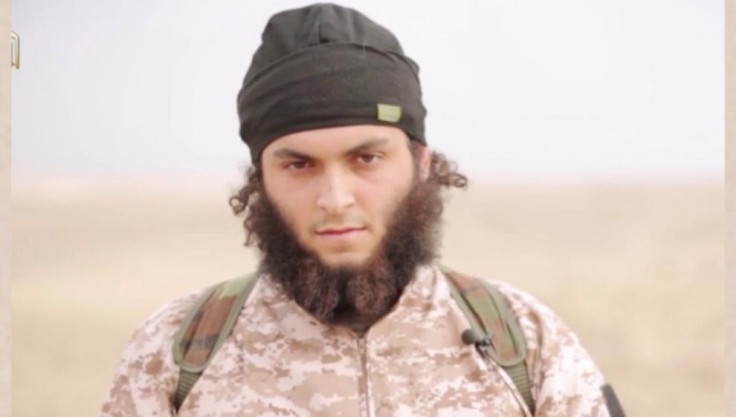 A 22-year-old Muslim convert from a Paris suburb has been identified by the French media as the second French executioner featured in a gruesome beheading video released by the Islamic State (Isis) group.
Michael Dos Santos, from Champigny-sur-Marne, east of the French capital, appears in the footage showing the summary killing of a group of Syrian soldiers and a US aid worker, unnamed security sources told France 2 television.
Earlier, authorities named 22-year-old Maxime Hauchard, from Normandy, as one of the jihadists in the video.
Speaking in Canberra, Australia, President Francois Hollande confirmed that a second French national appeared in the video but stopped short of identifying him.
"All we can say for now is that there are two French people who have been identified," he said.
A person close to Dos Santos confirmed to France 2 he is among the 18 Islamist militants that are seen slashing the throats of as many soldiers loyal to the regime of Bashar al-Assad in a 16-minute video circulated online at the weekend.
Dos Santos converted to Islam four and a half years ago and subsequently "drifted" towards extremism, the source said.
He is believed to have travelled to Syria in August 2013, where he is known by fellow militants with his nom de guerre, Abou Uthman.
He reportedly holds a Twitter account under the same name and his postings include numerous graphic photos depicting killings and beheadings of rival fighters, as well as combat scenes, with a recent emphasis on slurs against on Kurdish female fighters.
"He is known to our [intelligence] services as he tends to claim responsibility for violent acts on social media," security sources told Le Monde newspaper.
More than 2,000 Europeans, including hundreds of French Islamists, are believed to have joined fighting in the civil war-torn country, most of them for the Islamic State.
© Copyright IBTimes 2023. All rights reserved.