Isis Hoodies and T-Shirts For Sale Online As Islamist 'Brand' Goes Global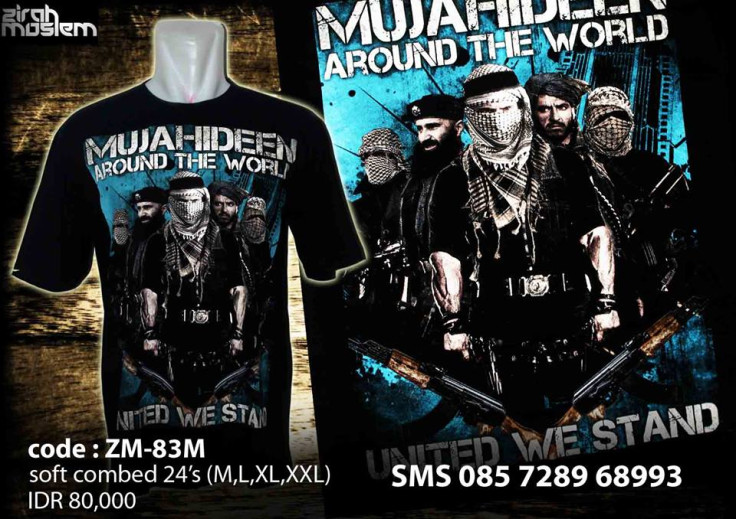 Its social media savvy has made Isis a "terror brand" to rival al-Qaida, with supporters worldwide following the brutal exploits of the Islamist group through its Twitter updates or even downloading the group's own app.
Now supporters can show their loyalty to the group by sporting a T-shirt or hoodie emblazoned with the group's black and white jihadist logo, after the items went on sale on Facebook.
The T-shirts, which are being sold on Indonesia-based websites, cost as little as $7 to $13, and have been on sale for several months, reports Vocativ.
With more than 9,000 likes on Facebook, retailer Zirah Moslem on its website calls itself a purveyor of "Islamic style" and sells clothing that promotes a range of Islamist groups.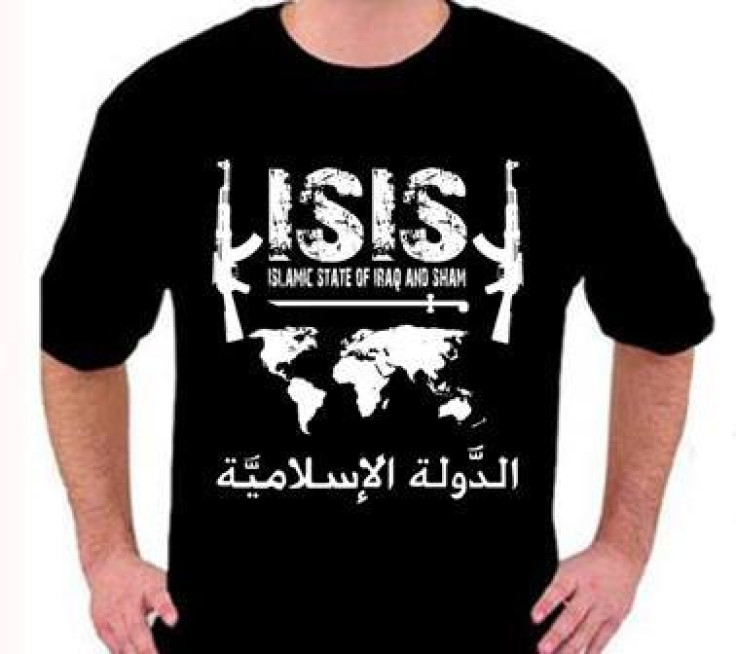 Isis T-shirt for sale on the Facebook page of Kaos Islamic State of Iraq and Sham (Facebook)
In one design, emblazoned with the slogan "Mujahideen Around the World/ United We Stand", figures wearing keffiyeh and brandishing weapons pose like characters on a Hollywood movie poster.
Other T-shirts promote the Taliban and Hamas, both named as terrorist organisations by the US state department.
Kaos Islamic State of Iraq and al Sham (Isis) sells T-shirts under the outdoor wear/sporting goods section with the name Isis alongside pictures of Kalashnikov rifles and a globe, presumably signifying the group's plans for world domination.
Other Indonesia-based companies selling jihad-themed clothing online include Kavkaz Struggle Wear, which sells T-shirts emblazoned with the slogan "I Love Jihad" in English and Arabic, and Rezji Islamic Clothing and Shop, which advertises small figures of Isis fighters, which come with a free sticker.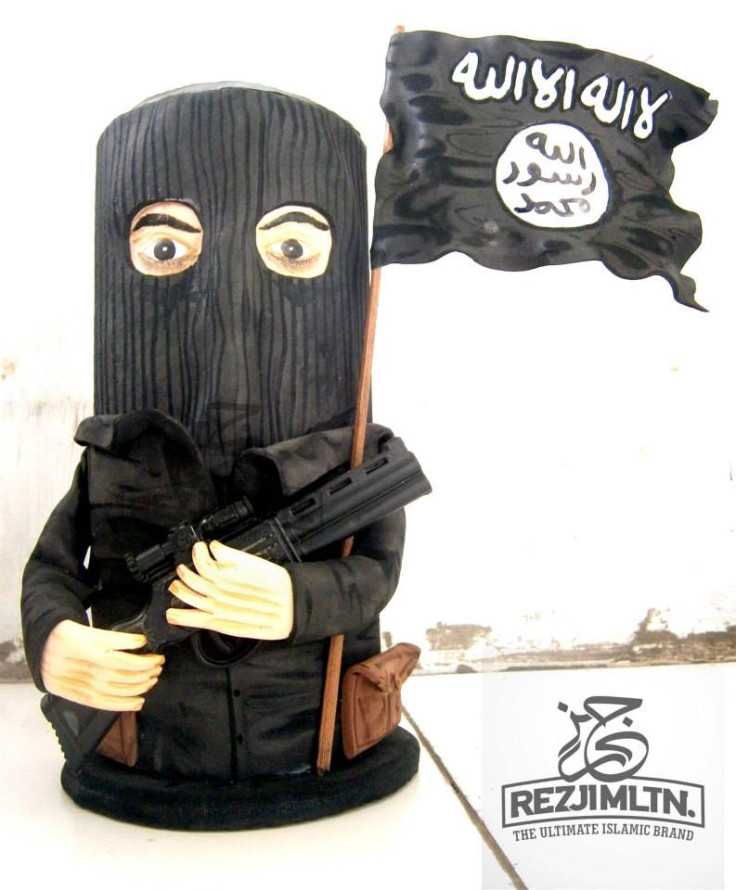 Isis's bloody exploits in Iraq, where it is battling government forces for control of swathes of the country, have won it supporters among Indonesia's Sunni Muslim population.
"They see that Isis has succeeded in some areas in Syria and Iraq," Jakarta based terrorism expert Solahudin said. "They've already declared an Islamic state there. A caliphate is the ultimate goal for every jihadist in Indonesia."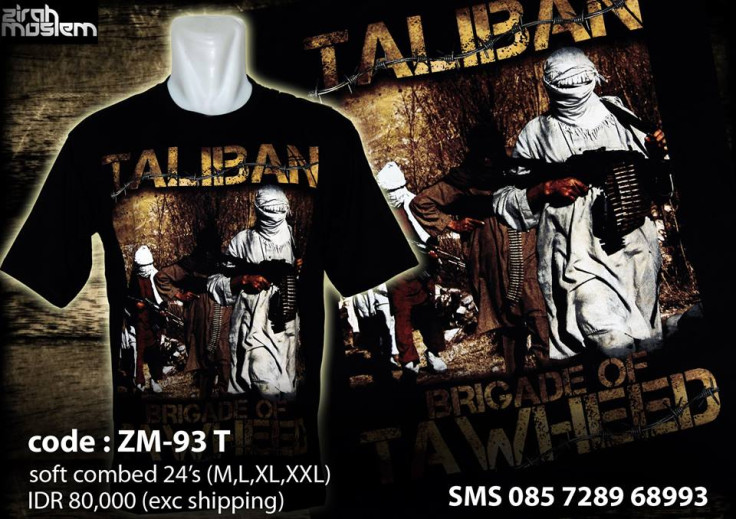 He said that some believed that the group's exploits in Syria, where it is locked in combat with government forces and other rebel groups, heralded Armageddon, in which unbelievers would be crushed in a final apocalyptic battle.
"Various hadith [sayings of the Prophet Muhammad] predict an apocalyptic war, with one hadith signaling that it will start in Syria," he said.
In Indonesia, it is not illegal to join or promote jihadist groups, and 50 Indonesians are believed to have travelled to Syria to fight for Isis and other Islamist groups since the beginning of the year.
In February, Indonesian Isis supporters held a public fundraiser on the outskirts of Jakarta, and collected more than $3,500 for the group.
In a video released last week, Indonesian jihadists called on their fellow countrymen to join the jihad in Iraq, and one man, who claimed to be a former soldier, called on troops and police and troops to lay down their arms and "repent" for their "idolatrous" defence of the faith-neutral state ideology Pancasila.
© Copyright IBTimes 2023. All rights reserved.