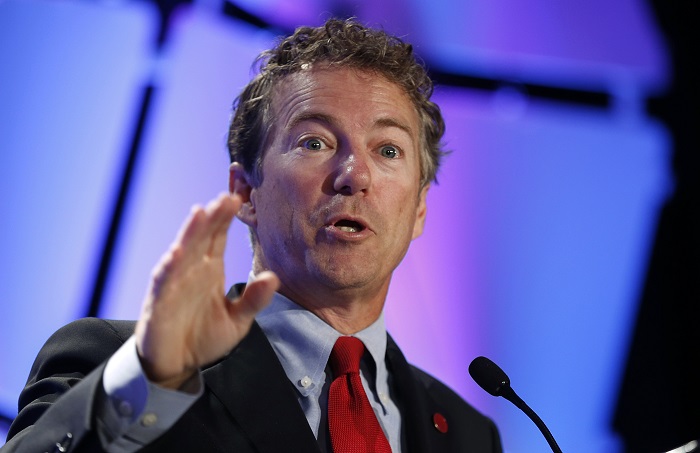 US Republican senator Rand Paul has accused the US government of arming the terrorist group Islamic State in Iraq and the Levant (Isis).
Speaking on NBC News's Meet the Press programme, Paul said the US government has been funding Isis's allies and supporting the terrorist group in Syria.
"They're emboldened because we've been supporting them," he said. "It could be Assad [could have] wiped these people out months ago.
"I personally believe that this group would not be in Iraq and would not be as powerful had we not been supplying their allies in the war."
Rand claimed Isis has also received funding from Saudi Arabia and Qatar.
The Kentucky senator expressed doubt about the need for US involvement in the Syrian crisis, following news that US President Barack Obama sent up to 300 "military advisers" to Iraq to help the country's beleaguered army combat Isis.
"We should prevent [Isis] from exporting terror but I'm not so sure where the clear-cut American interest is," Paul said.
Speaking on CNN's State of the Union programme, Paul also said he does not believe Isis poses an immediate threat to US security.
"Right now, if you're a member of Isis, you're looking at the Shi'ites right in front of you in the battles you are fighting.
"I don't believe Isis is in the middle of a fight right now, thinking, 'Hmm we should send intercontinental missiles to America'."
Paul added that Syria would become a "jihadist wonderland" if Syrian President Bashar al-Assad is removed from power.
Earlier this week, conservative website WND claimed that members of Isis were trained by US instructors at a secret base in Jordan in 2012 as part of a covert programme aimed at supporting Assad's opponents.
Last year, the Guardian reported that Jordanian security sources confirmed US, British and French instructors were training Syrian rebels in Jordan in an effort to strengthen secular elements of the opposition.