British extremists returning from fighting in Syria will pose a long-term threat to UK security, a senior police officer has said.
Cressida Dick, assistant commissioner and head of specialist operations at the Metropolitan Police, warned that Britain would feel the repercussions of the rise in Islamist extremism for "many years to come", as young British Muslims bring jihadist violence back to the UK.
Speaking on BBC Radio 4's The World This Weekend, Dick said: "I'm afraid I believe that we will be living with the consequences of Syria – from a terrorist point of view, geopolitical consequences – for many, many, many years to come."
She said that until a few weeks ago, police believed that around 460 British nationals had gone to fight in Syria but the figure is now estimated to be as high as 500.
Dick urged British citizens thinking of travelling to fight in Syria not to join the conflict, as Syrian people regard foreign fighters as a problem and not a solution to the ongoing crisis.
Dick's comments come after terrorist group Islamic State in Iraq and the Levant (Isis) released a 13-minute video in which militants recruited from the UK and Australia pledged to wage holy war in Jordan and Lebanon if commanded to do so by the group's leader Abu Bakr al-Baghdadi.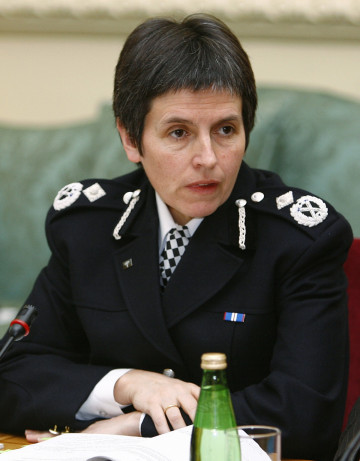 Nasser Muthana, a 20-year-old aspiring medical student from Wales, is heard saying in the video: "We are a state who is implementing the Sharia in both Iraq and the Sham. And look at the soldiers: we understand no borders.
"We have participated in battles in Sham and we will go to Iraq in a few days and we will fight there. We will even go to Lebanon and Jordan with no problems, wherever our sheikh (Baghdadi) wants to send us."
Muthana's father Ahmed told the BBC that he was "heartbroken" that his son had left the UK to fight in Syria.
"I'm sad that he's gone without telling me he's going," Ahmed said. "He disappeared and when I saw it on the television, I thought: 'What is he doing there?'"
"I don't think that's Nasser talking. It's someone else teaching him to talk like this because the attitude of Nasser is 100% completely different."
Two men from Cardiff, aged 19 and 23, were arrested in the UK in March and April after returning from Syria. The pair were held on suspicion of receiving terrorist training and attending a place used for terrorist training, but were later released without charge.
West Midlands Police's Counter Terrorism Unit launched an investigation after an 18-year-old who went missing from his home in Stoke Heath, Coventry in March was suspected of joining Isis in Syria, after he posted images of himself on Instagram holding guns and tweeting that he had joined the militant group.
Police across the UK have made 65 Syria-related arrests over the last 18 months, with 40 detentions made in the first three months of 2014 alone.