At least 50 people have been killed in and more than 100 wounded in a massive truck-bomb blast outside a police training camp in Zliten in Libya, the worst ever suicide attack in the country's history.
The Libyan state news agency LANA reported an initial figure of 50 dead and 127 wounded was expected to rise, quoting medical sources in the town. Reuters news agency, also quoting medical sources put the death toll at 65.
In the initial aftermath of the explosion, representative for Zliten Ezzedin Gewireb claimed more than 100 were killed and wounded in the explosion. In a written statement posted online, Gewireb said hospitals were suffering an acute lack of resources.
The Tripoli government's bureau for media affairs has confirmed the explosion was caused by a suicide attack but has not attributed responsibility to any one group, simply referring to the perpetrator as a terrorist. The attack is already being attributed to the Islamic State (Isis/Daesh), although the group has not claimed responsibility.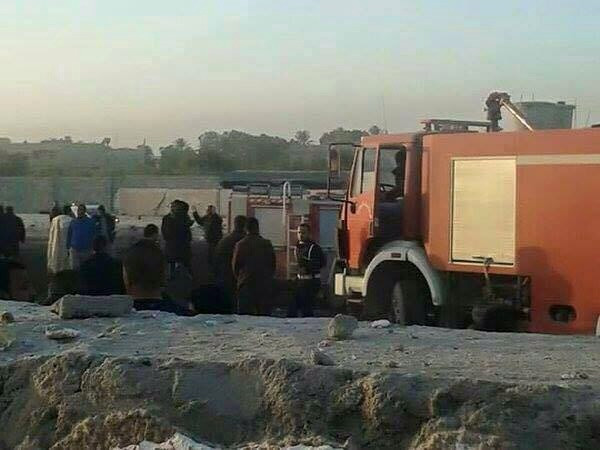 Witnesses to the blast said the residents have been moving the dead and injured to hospitals in their cars. Zliten's municipal head explained the blast took place as graduates were gathering for a graduation ceremony.
Libya's health ministry in the west of the country, under the control of the Tripoli government, has announced a state of emergency in the wake of the attack. Zliten's hospitals are already reportedly overwhelmed with the number of casualties and hospitals in the surrounding area are on standby to start receiving the injured.
UN envoy to Libya Martin Kobler has condemned the attacks, calling on Libyans to unite against terrorism. "I condemn in the strongest terms today's deadly suicide attack in Zliten, call on all Libyans to urgently unite in fight against terrorism," he wrote on Twitter.
Libya has been rocked by three days of fighting in two of its largest oil terminals at Sidra and Ras Lanuf between the Islamic State and government aligned forces. As many as 37 were killed in the clashes over the course of which half a dozen fuel storage tanks were set ablaze.