Islamic State militants in Libya have set fire to an oil depot at Sidra oil terminal in a car bomb attack as they battle to gain the upper hand in Libya's oil crescent and wrest control of the North African state's vast oil wealth.
The attack at the oil terminal follows increased activity by IS (Daesh) beyond its Sirte stronghold. The militant group, which has flourished in the political vacuum left by the ouster of Muammar Gaddafi in 2011, is battling with brigades of Petroleum Facilities Guards aligned with the country's Beida government.
AP reported that 11 people have been killed in the clashes, which began with a double car bombing at a checkpoint by the terminal. A spokesman for the guards said six of members of the government forces and five militant fighters had been killed. Images have emerged on social media showing smoke from the depot, which can be seen from miles around.
The advance by IS east from Sirte follows the announcement that at least one brigade in Ajdabiya, which lies between the IS enclave and the country's second city of Benghazi, has pledged allegiance to the militants.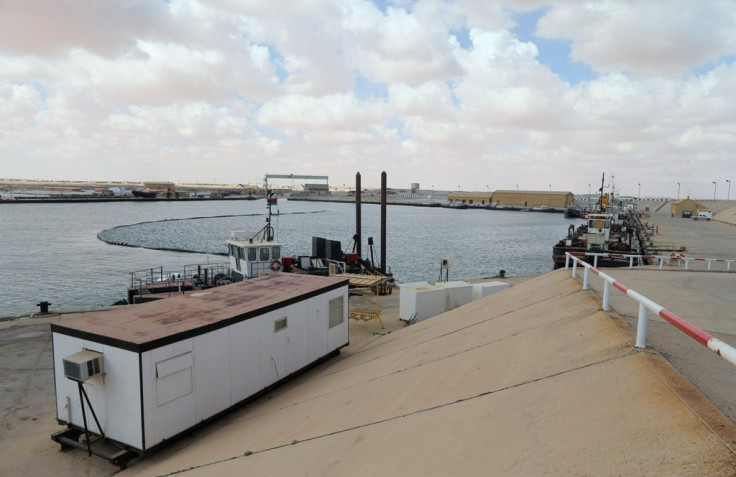 At the beginning of October IS killed one guard at Libya's Sidra oil terminal and injured two others. The oil port is the largest in Libya and has the potential to ship more than 400,000 barrels of crude per day.
From its Sirte stronghold in central Libya, IS has launched tentative attacks across Libya's oil crescent. In March 2015 IS militants kidnapped nine foreign oil workers and beheaded eight guards at al-Ghani oilfield. The oil-rich region in the Sirte basin is controlled by a mixture of local forces and Ibrahim Jadhran, an arch-opportunist, loosely aligned with Libya's Tobruk government in the east.
This most recent attack would seem to mark an end to an unspoken truce or at least a protracted stalemate between IS and Jadhran.
The IS in Libya has become of increasing concern to the West, as the country looks likely to be used by the militants as a fall-back option as their territory is squeezed in Iraq and Syria.