Isis World Cup Terror Threat: 'Cancel Qatar 2022 or We Will Bomb It'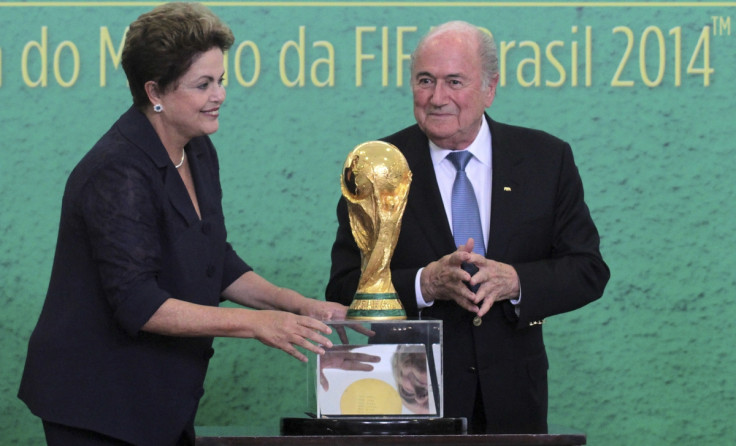 The Islamic State of Iraq and Syria (Isis), the army of jihadists who this year seized control of large parts of Syria and Iraq, have reportedly turned their attention to Fifa's World Cup.
According to Egypt's Al-Watan newspaper, reports that the group made its threat on an Isis web forum.
Addressing Sepp Blatter directly by his first name Joseph, the politely-worded message requests Fifa finds an alternative venue to Qatar for the 2022 World Cup, before adding that the group has Scud missiles in its possession which are easily within range of the country.
Here's the message translated in full:
"Dear Joseph,
We had sent a message to you back in 2010, when you decided or were bribed by the former Amir of Qatar to have the 2022 World Cup in Qatar. Now, after the establishment of the Caliphate state, we declare that there will be no World Cup in Qatar since Qatar will be part of the Caliphate under the rule of the Caliph Ibrahim Bin Awad Alqarshi [al-Baghdadi's full name] who doesn't allow corruption and diversion from Islam in the land of the Muslims. This is why we suggest that you will decide upon a replacement country instead of Qatar. The Islamic state has long-range Scud missiles that can easily reach Qatar, as the Americans already know.
Thanks"
Qatar has proven to be an extremely controversial choice of destination for the tournament. First there were fears over the severe heart in the area, then concerns were raised over the safety and work conditions of the migrant workers building the tournament's ten new stadiums.
An Amnesty International Report in 2013 claimed the workers in Qatar were being "treated like cattle".
Then, mere days before the 2014 World Cup in Brazil kicked off, The Sunday Times made detailed allegations that Qatar's bid to become hosts was helped by a number of bribes dished out by former Fifa executive Mohamed bin Hammam.
© Copyright IBTimes 2023. All rights reserved.