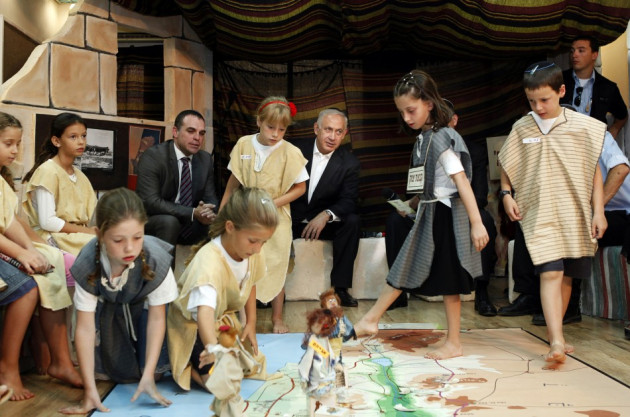 Israel's diplomacy ministry will launch a global campaign to bolster the image of West Bank settlers on social media and blogs ahead of general elections scheduled for January.
The project, which will cost 1 million shekels (around £162,000), was announced by the Ministry of Public Diplomacy and Diaspora Affairs to dilute international condemnation of the settlement programme.
The ministry said that settlers were often misrepresented as "a violent, conquering and destructive group" while Israel was considered an "illegitimate state controlling disputed land".
Critics rounded on the programme as an election campaign move by Prime Minister Benjamin Netanyahu to win support from settlers.
Peace Now director Yariv Oppenheimer accused the government on Ynet news of "wasting public funds to justify settlement policies and to improve the settlers' global image".
He said the government had turned into the settlers' PR firm.
The ministry dismissed the allegations.
"This project seeks to set off proactive measures aiming to expose opinion leaders abroad to the complex Israeli reality, thus improving Israel's global image," it said.
"This activity is in line with the ministry's diplomatic strategy. The activity aims to take foreign delegations on trips across Israel, including the sites of conflict and the settlements, which stand at the centre of the de-legitimisation efforts waged against Israel."
In other developments, Sweden's foreign ministry had summoned the Israeli ambassador after an Israeli official claimed that Sweden would oppose more EU sanctions against Iran to protect a business deal between telecom group Ericsson and mobile operator Irancell.
Swedish foreign minister Carl Bildt said the report was "mud-slinging".