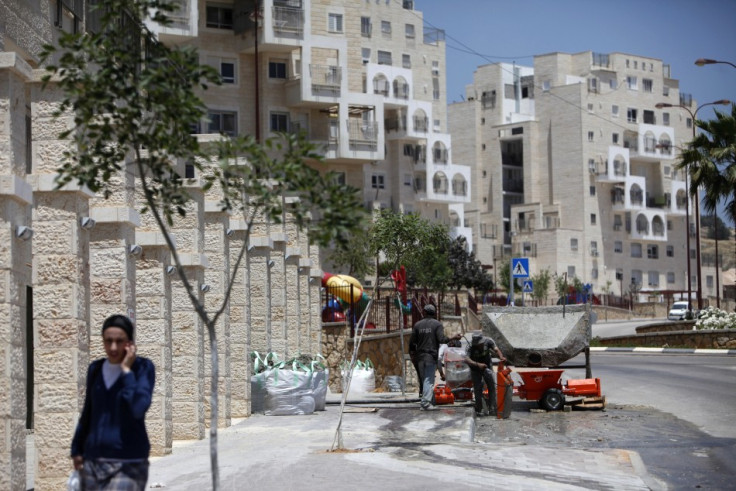 A panel of legislative experts in Israel has recommended legalising unauthorised settler outposts in the West Bank.
Headed by retired supreme court judge Edmund Levy, the panel claimed that the existence of settlements in the West Bank does not breach international law and that Jews could build their homes there.
"Israel does not meet the criteria of 'military occupation' as defined under international law," reads the 89-page report.
Committee member Alan Baker said the panel believed Israelis had the right to settle in the West Bank because the territory was "not occupied".
"No other legal entity has ever had its sovereignty over the area cemented under international law," the committee said
In ruling over the settlements, the committee admitted favouring legal opinions submitted by right-wing organisations.
"The report recommends easing restrictions on Jewish settlement in the area by regulating zoning and planning, halting scheduled demolitions and planning building in accordance with population growth," reported the Times of Israel.
Levy criticised the "lack of clear government direction and policy" over West Bank settlements.
"The conduct we discovered vis-à-vis the Israeli settlements in Judea and Samaria is unbecoming of a nation that has made the rule of law one of its primary objectives," he wrote.
The committee's recommendations are not binding. Prime minister Benjamin Netanyahu, who commissioned the report, is likely to ask the ministerial committee on settlements to review it.
The Levy Committee's report contradicts earlier legal opinions. The attorney, Talia Sasson, compiled a report for then prime minister Ariel Sharon in 2005 stating that 120 West Bank settlements were illegal.
She said the Levy report had no legal standing and ignored four decades of court rulings.