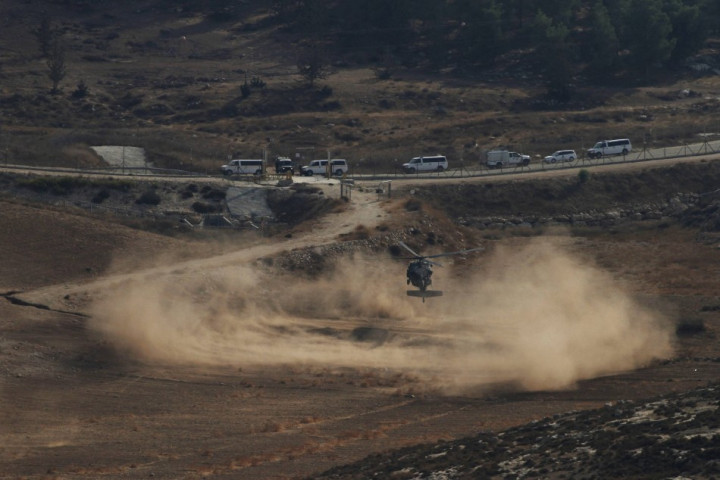 Hamas and Islamic Jihad militia have fired rockets into southern Israel hours after the Israeli air force stepped up its offensive in the Gaza Strip.
Reports suggest dozens of rockets and mortar shells were fired in the attack. No casualties have been reported so far but the several buildings have been damaged.
Israeli forces also said to have responded with coordinated air and ground attacks. Residents in the region have been advised to stay inside their houses, and a number of educational institutions have been evacuated.
One local resident, Ilan, told the Ynet News, "I never imagined that our kibbutz would be hit. This is the first time a mortar has exploded inside the kibbutz. Some of the goats are severely injured and some are dead. Usually the animal corner is packed with children but we don't work on the holiday. We avoided a great tragedy."
Brigades from Izz ad-Din al-Qassam, the military wing of Hamas, has claimed responsibility for the attack and said it was retaliation to Israeli attacks in Gaza.
"This blessed operation came in response to continuous and repeated enemy crimes against our defenceless people," said a joint statement from Hamas and Islamic Jihad.
It is believed that the insurgent groups wish to continue their attacks if Israel extends its own campaign in Gaza.
Two top militants reported dead

The Israeli Defense Forces (IDF) had earlier struck a number of places in the Gaza strip including a mosque which, according to Israel, was used by terrorist activists.
The IDF said the attacks were targeted at Islamic insurgents and claimed two top militants, Talat Khalil Muhammad Jerbi and Mohammed Abdullah Hassan Makawi, were killed.
A spokesperson for the IDF said in a statement that they hit "a number of terror cells and targets of the terrorist organization Hamas in the Gaza Strip, in response to the rockets fired this morning toward territory of the state of Israel."