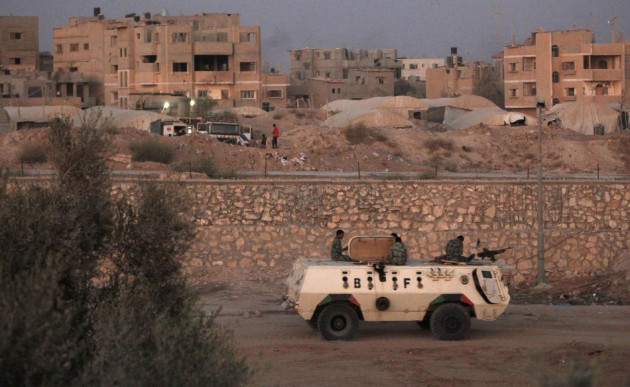 Israeli Defence Forces (IDF) have killed three militants in the Sinai Peninsula, along the Israel-Egypt border.
According to local reports, three gunmen approached the border with Israel equipped with explosive belts and assault rifles.
They opened fire on an IDF patrol in the area but the explosive device detonated and the soldiers managed to kill them. They were also carrying a rocket-propelled grenade.
"The troops managed to thwart a major attack in the area," Israel Radio's military affairs reporter said.
The fire exchanged comes amid a clampdown on Islamist militants operating in the Sinai Peninsula, launched after an attack left 16 Egyptian soldiers dead.
The IDF claims the activity is carried on by terrorists from, Gaza. It is also believed the ultra-conservative Islamist Salafi movement influenced Bedouin tribesmen in the region
In June, militants launched an anti-tank missile attack at a convoy carrying construction workers helping to build a security fence along the Israel-Egypt border. One Israeli and two of the attackers were killed.