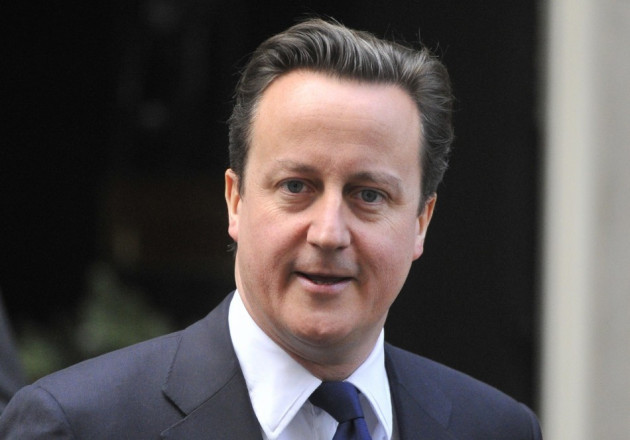 Israel risks playing into Iran's hands by launching a strike against its nuclear programme, Prime Minister David Cameron has warned.
Claims from Tehran that the country wants nuclear capability purely for peaceful purposes are "not remotely credible," Cameron told the annual dinner of the United Jewish Israel Appeal.
The coalition leader added that Iran "has shown its violent agenda by exporting terror and violence to Iraq, to Syria, to Gaza, to Lebanon and to many peace-loving countries across the world.
"Iran is not just a threat to Israel. It is a threat to the world. Now there are some who say nothing will work - and that we have to learn to live with a nuclear armed Iran. I say we don't and we shouldn't."
However Cameron added that he has spoken to Benjamin Netanyahu, and told the Israeli Prime Minister that "now is not the time for Israel to resort to military action."
Explaining his stance, Cameron said: "Beyond the unpredictable dangers inherent in any conflict, the other reason is this: at the very moment when the regime faces unprecedented pressure and the people are on the streets, and when Iran's only real ally in Syria is losing his grip on power, a foreign military strike is exactly the chance the regime would look for to unite its people against a foreign enemy.
"We shouldn't give them that chance."
Last month, Irasel prime minister Benjamin Netanyahu used a diagram of a bomb complete with a lit fuse to illustrate to the UN how advanced Iran's nuclear plans are.
Despite his reluctance to countenance an Israeli attack on Iran, Cameron warned that Tehran could face severe reprisals if it perseveres with these plans.
"In the long term, if Iran makes the wrong choice, nothing is off the table," said Cameron. "A nuclear-armed Iran is a threat to Israel. And a threat to the world. And this country will work unwaveringly to prevent that from happening."
Biting economic sanctions against Iran sparked street protests in Tehran last week. Aimed at the country's primary export, oil, sanctions have seen sales slashed by 1m barrels a day, adding up to $32bn a year.