Israeli Forces on High Alert over Palestinian Protests in West Bank
Nearly 3,000 Palestinian prisoners on hunger strike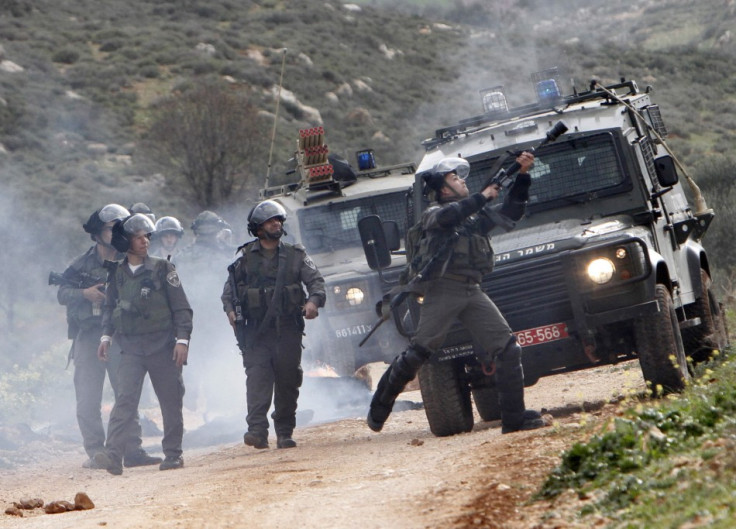 Israeli Defence Forces (IDF) have been placed on high alert in the sensitive West Bank and east Jerusalem region following a protest by Palestinians over the death of an inmate in an Israeli prison.
Arafat Jaradat, 30, died in Megiddo prison following suspected cardiac arrest but Palestinian officials suspect foul play and are demanding a full inquiry into the circumstances leading to his death.
Jaradat was arrested by Israel on charges of throwing a stone and wounding an Israeli.
The Israeli Prison Authority said that its officials had tried to revive the man after his heart attack, but to no avail.
The death has also triggered a hunger strike in the prison. Nearly 3,000 inmates in Israeli prisons have refused to take any food. The strike is likely to continue throughout the day.
Local reports suggest that riots took place in the West Bank region as the Palestinian protesters hurled stones at Israeli forces. Hundreds of demonstrations have been taking place in the villages around the West Bank region. Jaradat's death has given a fresh impetus to the protests.
The Palestinian Authority (PA) held Israeli officials responsible for Jaradat's death. "This is not an isolated case. This is the case of the rights of all the prisoners - rights that are being violated by the occupation. This requires quick action to open Israeli prisons to the world," said PA Minister for Prison Affairs Issa Qaraqi.
"Our information was that Jaradat was being interrogated and then he died. Therefore we call for an international investigation into his death, that may have resulted from torture," added Qaraqi. Palestinian officials have not yet presented any evidence of torture.
Israeli authorities are investigating the death and an autopsy report is likely to be released soon.
Israel's internal security service, Shin Bet, said in a statement that Jaradat was feeling unwell after lunch. It added: "During his interrogation ... on Thursday, Jaradat was examined numerous times by a doctor. No health problems were found in these examinations and the interrogation continued."
Shin Bet also said that Jaradat had a history of health problems, but this is being denied by Palestinian authorities who plan to seek a UN probe into the death.
© Copyright IBTimes 2023. All rights reserved.