Israel's Mossad Blamed for Blast at Iran Military Base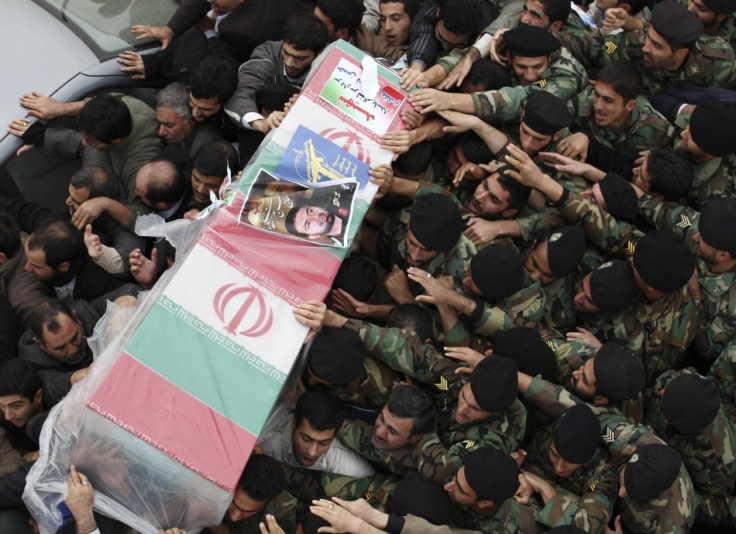 Brigade General Hassan Moghaddam, a key figure in Iran's missile programme, was killed, along with 16 other Revolutionary guards in an explosion at a military base Saturday.
He was buried Monday amid reports that the blast was the result of an act of 'sabotage'.
General Moghaddam was a senior officer involved in developing new long-range ballistic missile designs.
He was described in the obituary as one of the "cornerstones" of the artillery and missile units at the Revolutionary Guards during the Iran-Iraq war. "We will continue in his path and in the paths of the rest of the shahids - a path of courage, advancement and growing deterrence of the regime and the Islamic homeland," the obituary read.
The ceremony was attended by Supreme Leader Ayatollah Ali Khamenei and Hossein Salami, the deputy head of the Revolutionary Guards said in a eulogy at the funeral, "Martyr Moqaddam was the main architect of the Revolutionary Guards' canon and missile power and the founder of the deterrent power of our country," state broadcaster IRIB reported.
The explosion on Saturday rocked the military base at Bid Ganeh, near the town of Malard, on the western outskirts of Teheran, according to media report. Moghaddam and 16 other were killed while another 16 people were injured.
The Guards were set up after the 1979 revolution to defend the country from external as well as internal threats and are in charge of the Iran's missile programme.
While the Iranian authorities first dismissed allegations the explosion was the result of an act of sabotage, reports saying that Israel was behind the blasts multiplied within hours.
U.S. blogger Richard Silverstein said Saturday that Israel was the mastermind behind the blast.
In his blog, Tikun Olam, he accused Israel of masterminding the explosion and quotes an Israeli expert as saying that the Mossad collaborated with the Iranian militant opposition group Mojahedin-e-Khalq to plan the attack.
Secret Israeli-led operations against Iran were also cited last year after several senior scientists who participated in the country's nuclear programme were killed in bomb assassinations.
Also, allegations that Israel is planning an attack on Iran's nuclear facilities widely appeared in the media in recent weeks.
The blast also came as the international community is contemplating taking further actions against Iran's nuclear programme after the International Atomic Energy Agency (IAEA) released a report last week.
While the UK and Germany have already called for fresh sanctions against Teheran, Russia on Monday repeated its opposition to such actions after Foreign Minister Sergey Lavrov said the IAEA report was old news interpreted in a new way.
Rumours of an Israeli involvement grew further after Israel Defence Minister Ehud Barak welcomed the blast, saying "I don't know the extent of the explosion, "But it would be desirable if they multiply."
© Copyright IBTimes 2023. All rights reserved.