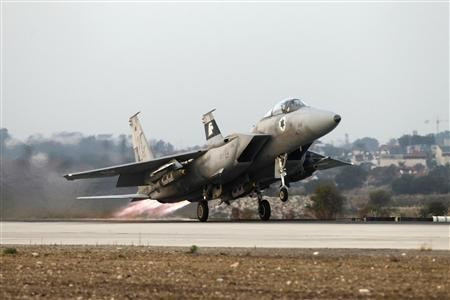 Israeli fighter jets have carried out low-altitude flights over Lebanese airspace amid simmering tensions in the region.
The aircraft flew over several parts of east and south Lebanon, apart from the capital Beirut, according to local reports.
The last time Israeli jets flew over Lebanese airspace, there were airstrikes on Syria.
Israel had earlier said that the scheduled S-300 missile shipment from Russia to Syria is a threat to the Jewish nation and it vowed to take action against Syria. However, reports from Moscow say that the shipment will not take place in the near future.
Israel's latest aerial activity has come when scores of rockets emerging from Syria have struck Lebanon in the last few hours.
At least three rockets struck Lebanon earlier this morning, but no casualties have been reported so far.
Reports from Lebanon say two of the rockets hit the Hara neighbourhood while the third struck Dora district.
Syrian rebels who are fighting against President Bashar al-Assad have claimed responsibility for the rocket attacks which they say are targeted at Hezbollah sites in the area.