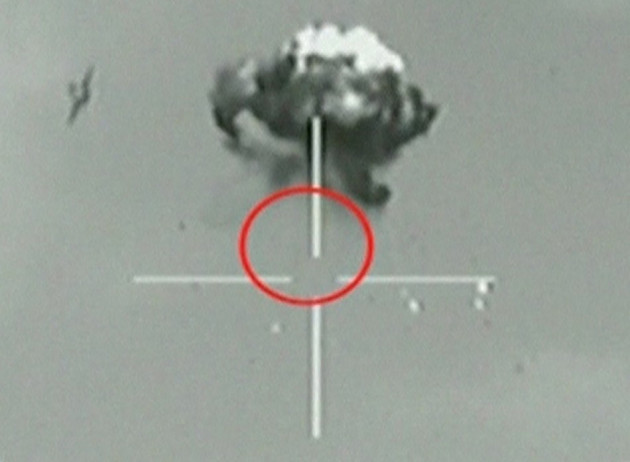 Israeli warplanes have targeted an alleged weapons convoy near Syria's border with Lebanon, according to multiple sources, amid growing Israeli concern over the fate of Syrian chemical and conventional weapons.
An unnamed diplomat said that "there was definitely a hit in the border area" while Reuters quoted a Lebanese security official as saying that 12 Israeli warplanes violated Lebanese airspace in less than 24 hours.
Earlier this week, Israel moved a battery of its new Iron Dome rocket defence system to the northern city of Haifa, near the border with the area of Lebanon controlled by the anit-Israel Hizbollah. The fear, expressed by Israeli Prime Minister Benajmin Netanyahu, was that the militant group could exploit the civil war in Syria and snatch chemical and conventional weapons.
Al-Monitor website reported that IDF intelligence chief Maj Gen Aviv Kochavi travelled to Washington for closed-door consultations with American officials.
"Some people say IDF wouldn't object to the opportunity to set the record straight vis-a-vis Hezbollah," an unnamed Israeli official told Al-Monitor. "Also, the idea of putting them out of play, as [was] done with Hamas recently"
Israeli authorities would not comment on the alleged strike. A Lebanese army statement said the last of the sorties took place early on Wednesday morning.