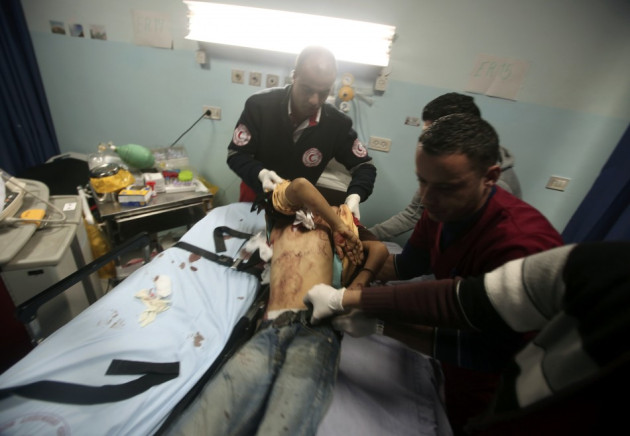 Israel soldiers have killed a 17-year-old Palestinian in the West Bank village of Budrus, bringing the total number of Palestinians killed in the past week to four.
The Israeli Defense Forces claimed Samir Awad was part of a group of students protesting against Israel at the West Bank separation barrier, which is designed to block Palestinian suicide bombers and was keeping soldiers and demonstrators apart.
Awad was apparently fired on when he attempted to cross the border onto the soldiers' side, armed with stones. He was shot four times and hit in his torso and legs, according to doctors at Ramallah hospital.
A military spokesman, Captain Eytan Buchman, said troops "initiated standard rules of engagement, which included live fire" on protesters, who had even managed to cut through a section of the barrier fence.
The village of Budrus, situated just yards from the separation barrier, is a focal point for protests by local residents against Israeli troops. However Ayeed Mora, a member of the Budrus Popular Committee, told Haaretz there was no just cause to open fire in this case.
"In recent days we feel an escalation by the army, which shoots at everything that approaches the fence, even if they are children," Mora said.
"Time and time again we hear of the claim that the young Palestinians provoked or hurled stones, but nothing justifies the shooting of live rounds at children."
An investigation has been opened into the shooting, which comes just a day after Israeli soldiers shot and killed a Palestinian man in the Gaza strip, in an apparent breach of the ceasefire with Hamas militant group.
A gunshot to the head critically wounded 21-year-old Mustafa Abu Jarad. Israel has thus far refused to discuss the shooting of the man.