Israeli Hebron Settler Wins Women's World Thai Boxing Title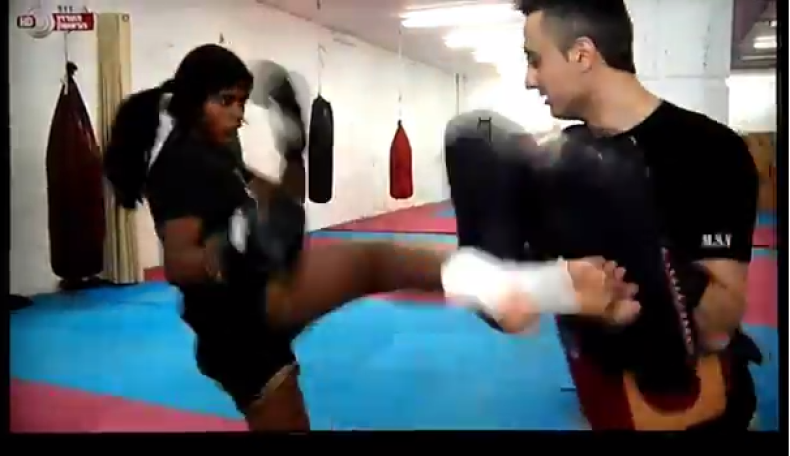 An Israeli woman who lives in a settlement on the outskirts of Hebron has won the Women's World Thai-Boxing Championship in Thailand.
Sarah Avraham, from the settlement of Kiryat Arba in Judea, overcame her Brazilian opponent to become the world champion. She had previously won the Israeli championship as well.
Avraham, 20, was born in Mumbai before she and her family converted to Judaism and emigrated to Israel in 2008.
Her family fled Mumbai after the terror attack on Chabad House in 2008 where her father's two friends were murdered in the incident.
It was in Israel that Avraham began to learn Muay Thai boxing, winning the Israeli championship a year later.
Besides training five times a week as part of her thai boxing schedule, Avraham also volunteers as a local firewoman where she has participated in scores of firefighting operations.
Avraham wants to continue thai boxing after her success but has other plans for the future too.
"When I grow up, I might want to be a doctor, like my father," she told Maariv. She also wants to turn her hobby into a professional endeavour, eventually becoming a full-time firewoman.
However, as reigning champion of the world, Avraham is likely to stick to muay thai for the time being.