Israeli Jews Support Apartheid Regime, Survey Reveals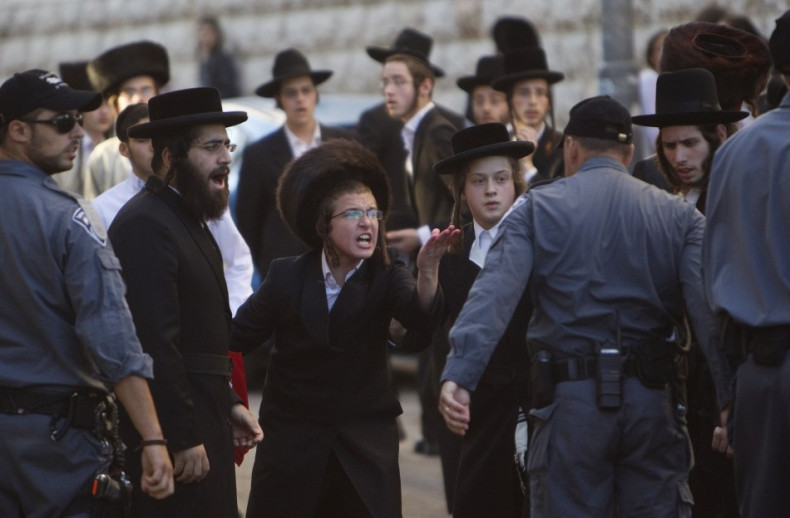 A survey commissioned by a US-based non-profit organisation has claimed that the majority of Jews in Israel supports an apartheid regime if Israel annexes the West Bank.
Based on a sample of 503 interviewees, the study conducted by Dialog for the New Israel Fund (NIF) reveals that most Jewish people in Israel hold anti-Arab and ultra-conservative views.
A significant 49 percent of Jews who responded to the survey want the state to treat Jewish citizens better than Arab ones; one out of three wants legislation preventing Israeli Arabs from voting for the parliament (Knesset); and a sweeping majority (69 percent) has reservations about Palestinians' right to vote if the West Bank becomes part of the state of Israel.
Three-quarters (74 percent) want roads to divide Israelis from Palestinians in the West Bank while 59 percent opt for preferential treatment of Jews over Arabs in getting ministerial jobs; 42 percent said they do not want to live in the same building as Arabs. The same percentage does not want their children in the same classroom as Arab children.
The survey discloses that 58 percent maintains that Israel practises apartheid against Arabs. The ultra-Orthodox such as the Haredim are the most anti-Arab group, with a substantial 70 percent of them support removing the right to vote for Israeli Arabs. Some 82 percent support preferential treatment by the state towards Jews and 95 percent are in favour of job discrimination.
"We're racists, the Israelis are saying, we practise apartheid and we even want to live in an apartheid state. Yes, this is Israel," Gideon Levy wrote on Haaretz.
"The Israelis admit this is what they are and they're not ashamed of it. Such surveys have been held before but Israelis have never appeared so pleased with themselves, even when they admit their racism."
"Most of them think Israel is a good place to live in and most of them think this is a racist state," he said.