Arsene Wenger has lifted the lid on Arsenal's protracted and now infamous 2013 pursuit of Luis Suarez, insisting that the two parties had an agreement and that he was "convinced" the volatile Uruguayan striker wanted to swap Liverpool for North London.
In an interview with beIN Sports, the underfire Gunners boss also spoke of the incorrect advice that led Arsenal to farcically bid £40million plus £1 in the mistaken belief that it would trigger a buy-out clause in Suarez's contract.
With Mesut Ozil not completing his £42.4m move from Real Madrid until later that summer, such a deal, had it come to pass, would have seen Suarez surpass Andrey Arshavin as the club's record signing.
"It was very close," Wenger said. "We had an agreement with the player. We had been wrongly advised that he had a minimum clause, but we had an agreement with the player.
"You can ask him. I'm convinced that he wanted to join us, and then they kept him one more year, improved his contract and promised to sell him a year later to a club abroad."
Typically one of the most consistently controversial players in world football, Wenger believes that Suarez, previously banned for racial abuse and biting, has now managed to significantly improve his on-pitch behaviour and eliminate such unacceptable conduct.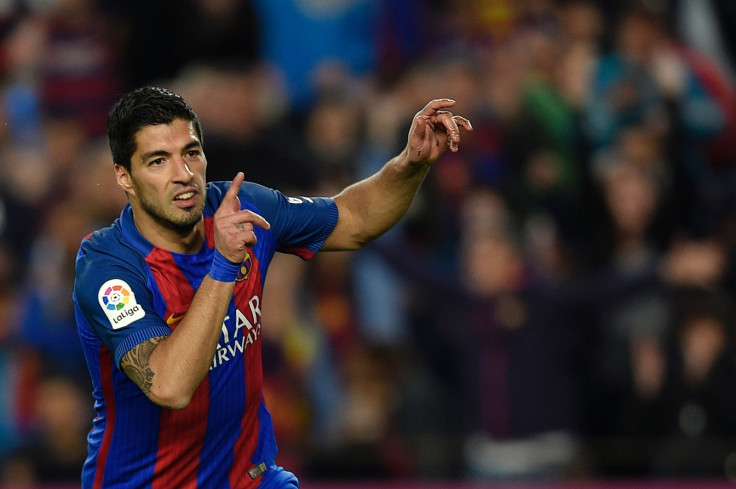 "It's not normal, no [for such a great player to have those controversies]. It is not normal, you cannot accept [it]. He had some behaviours that were shocking, but you don't see them anymore since two or three years. That's when I say to you he has always moved upwards. He got rid of all the things that were a handicap for him and today you don't see that anymore.
"He's still on the borderline with what strikers do well, go down in the penalty box, but you want that from an intelligent striker to provoke. Overall I think he got rid of all the rest and rightly so. He deserved to be punished before and I don't see that anymore. You don't even expect it anymore from him."