Italian Doctor Uses 3D-printed Bone Replicas to Aid Severe Bone Fracture Surgeries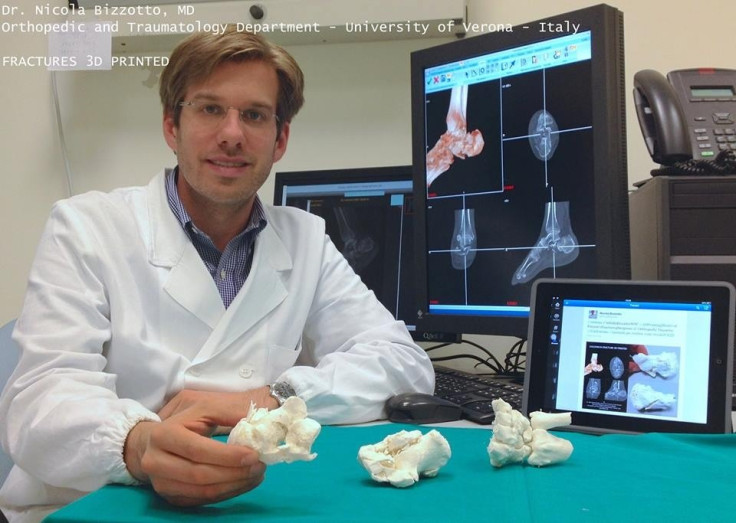 Surgeons at the University of Verona Hospital in Italy are now 3D-printing replicas of bone fractures so that they can make sure severe orthopaedic trauma surgeries are successful the first time round.
Fracturing a bone is an incredibly painful experience, and while bones are able to mend themselves, if they are not able to be set correctly due to the nature of the fracture, the bone will heal incorrectly and cause the patient chronic pain.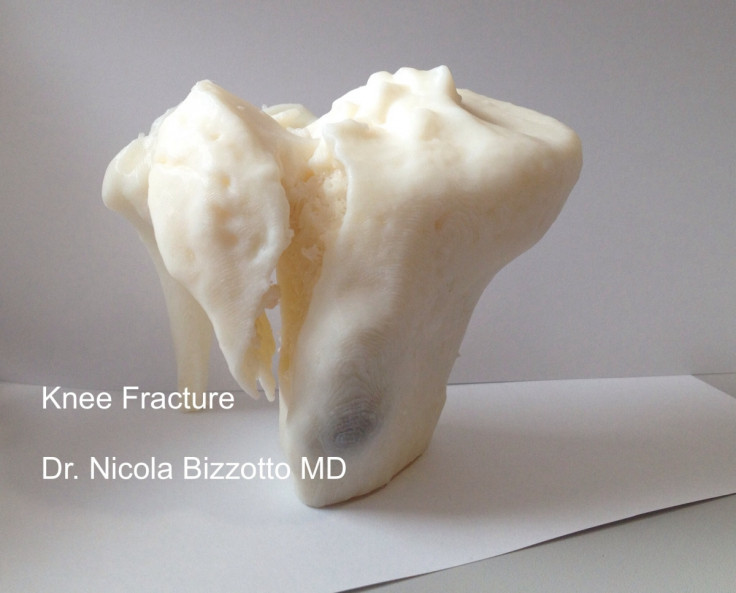 A 3D-printed knee bone fracture
Nicola Bizzotto
Using a Stratasys 3D printer to print out replicas of difficult bone fractures, the surgeons are able to rehearse surgeries in advance, similar to the doctors in Barcelona, who were recently able to remove a previously inoperable tumour from a five-year-old boy.
"At the moment about 20 patients have received 3D-printed replicas, especially patients with serious and articular fractures," Orthopedic and trauma surgeon Dr Nicola Bizzotto tells IBTimes UK.
"We use 3D printing for three main purposes – educating young surgeons, surgical planning simulations and to explain serious fractures to patients."
Bizzotto has also used 3D printers to create models of a kidney, a lung and a brain, and is continuing to research into how the materials used to print organs can be improved.
"I hope that in future, 3D printers could be used in tissue banks to give us new artificial or biological tissue [made from] a custom organ/bone architecture to implant into patients," he says.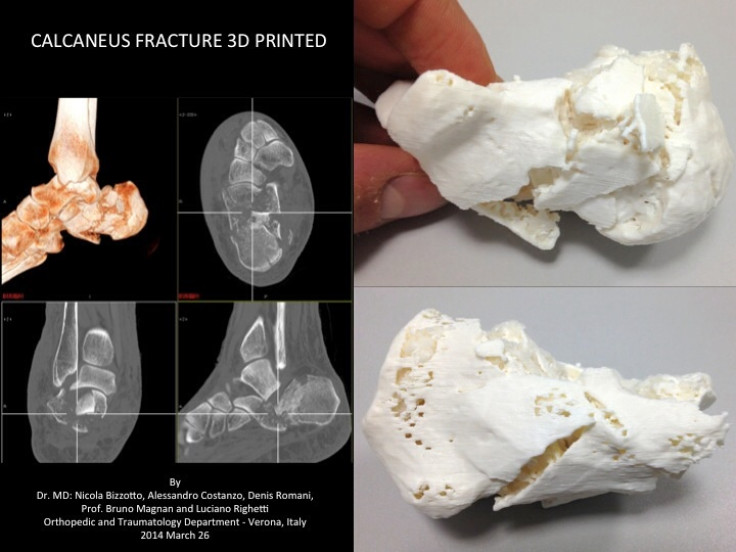 © Copyright IBTimes 2023. All rights reserved.