Surgeons Use 3D Printing to Remove Previously Inoperable Tumour From Child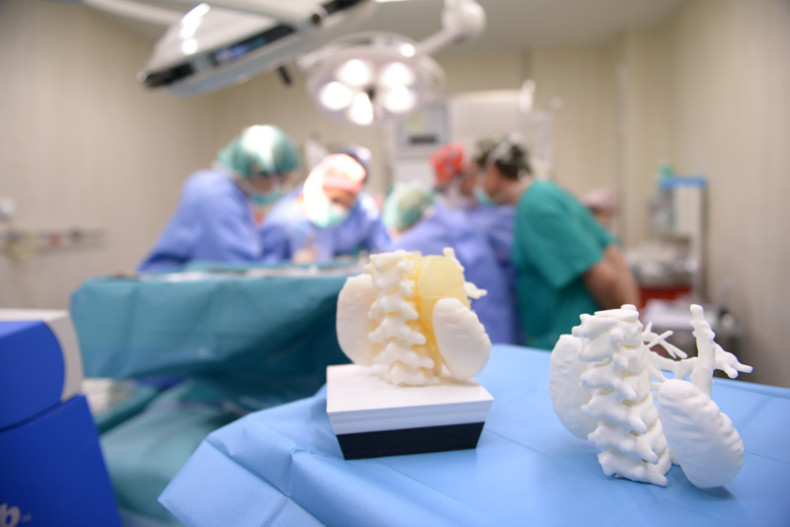 A team of surgeons from Hospital Sant Joan de Deu, the Barcelona Children's Hospital, have succeeded in removing a previously inoperable tumour from a five-year-old boy with the help of 3D printing.
The child had been suffering from a common childhood cancer known as neuroblastoma, and although cancer treatments had been able to control the spread of the disease, a tumour had formed in the stomach.
The surgeons had failed to remove the tumour despite attempting surgery twice, as they couldn't reach it due to the blood vessels and arteries surrounding the tumour, so they decided to try another approach.
"This way we could perform a trial before speaking to the child," surgeon Kravel Lucas told Spanish newspaper El Periódico.
"These techniques have been used before with bones or jaws, but never before in other body parts that have soft tissue."
A team of researchers in China and the US have also hit on the same idea - using a 3D printer to print out a scaffold of fibrous proteins coated in cervical cancer cells.
Their research, entitled "Three-dimensional printing of Hela cells for cervical tumor model in vitro", is published in the latest issue of the journal Biofabrication.
Testing out surgeries on a 3D model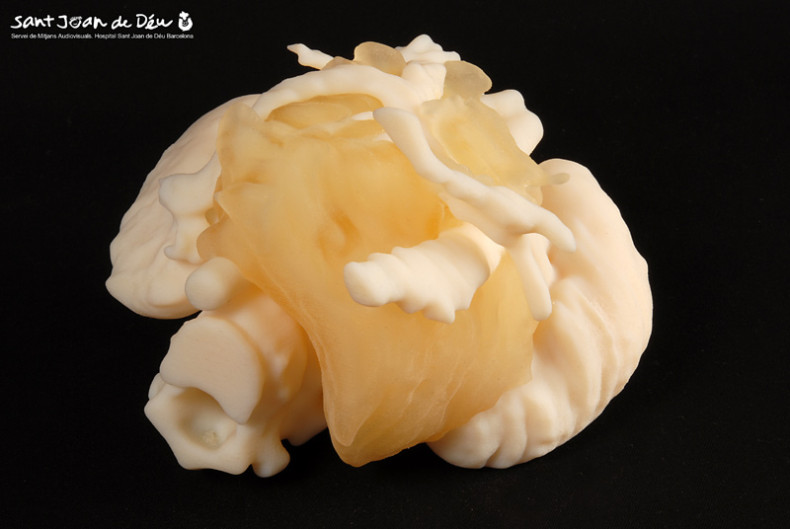 Using data from CT scans and an MRI of the child's body, the surgeons used 3D printing technology from Fundació CIM at Universitat Politècnica de Catalunya (UPC; the Technical University of Catalonia) to print an accurate replica of the tumour in a soft, translucent resin, while the surrounding organs, blood vessels and arteries were printed onto a harder material.
Over 10 days, the surgeons then rehearsed many surgeries on the 3D printed models, and when the day of surgery came, they were able to remove the tumour successfully.
The mother of the child told El Periódico that her son had undergone four years of chemotherapy to try to control the cancer, and she was grateful that the medical team had continued to seek alternatives and "not given up".
The doctors say the child will make a complete recovery and say that he won't require any further surgeries.
In March, Dutch hospital University Medical Center Utrecht announced that they had succeeded in the world's first 3D-printed skull transplant, where they completely replaced the skull of a patient suffering from Paget's disease of the bone, a life-threatening disease causing severe intracranial pressure.