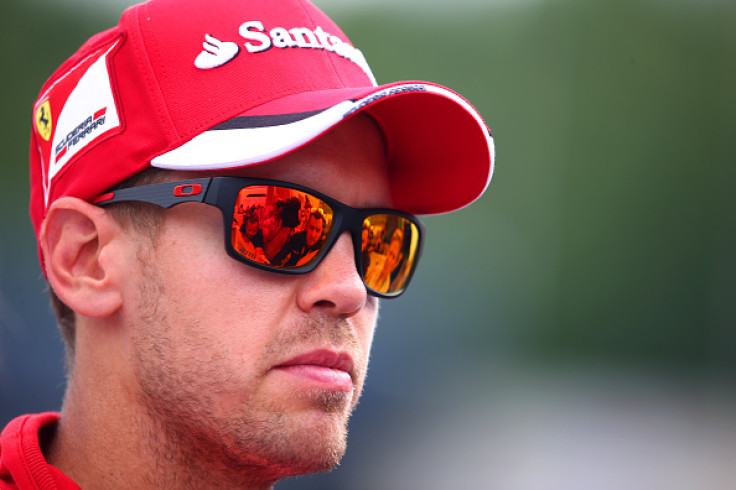 The F1 juggernaut arrives at the iconic Monza circuit for the final European round of the 2015 F1 World Championship. It is the home of the famous Scuderia Ferrari racing team.
Mercedes will look to dominate yet again after comfortably taking yet another 1-2 at the Spa-Francorchamps circuit in the previous race. The layout of the Monza track will suit the Mercedes powered cars and help unleash their full power on the long straights, making it hard for the Ferrari and Renault powered cars.
The Maranello-based team, however, are coming with an engine upgrade, as Sebastian Vettel looks to become the first driver to win at Monza with three different teams.
Where to watch live
The first practice session of the Italian Grand Prix starts at 9am BST, with Sky Sports F1 and Sky Sports F1 HD providing live coverage in the UK.
Real-time internet updates are available on the Live Timing section of the sport's official website. Live coverage of the second practice session starts at 1pm BST.
Track Facts
Circuit name: Autodromo Nazionale Monza, Italy
First F1 Race: 1950
Circuit length: 5.793km
Number of laps: 53
Race distance: 306.72km
Lap record: 1.21'046 (R Barrichello – 2004)
Most wins: M Schumacher (5)
2014 winner: Lewis Hamilton (Mercedes)
2014 pole: Lewis Hamilton (Mercedes)
Drivers Championship review
Lewis Hamilton (227 points) managed to increase the gap on teammate Nico Rosberg (199 points) to 28 points following his dominant victory at the Spa-Francorchamps circuit in the previous race, and looks unbeatable at the moment. The German driver will have to start making some in-roads into his lead sooner rather than later.
Ferrari's Sebastian Vettel (160 points) is 78 points ahead of his teammate Kimi Raikkonen (82 points), who made up some ground following his teammate's retirement in Belgium. The Finn has also reclaimed fourth place in the standings, but is level on points with Williams' Felipe Massa (82 points).
Valterri Bottas (79 points) is not too far away from the battle for fourth place and is only three points behind his teammate. Red Bull drivers Daniil Kvyat (57 points) and Daniel Ricciardo (51 points) are in seventh and eighth place, respectively. But it is relatively surprising to see the Russian ahead of his more experienced teammate.
Romain Grosjean (38 points) has moved into ninth place following his podium finish in the previous race, with Max Verstappen (26 points) rounding out the top 10.
Constructors Championship review
Mercedes (426 points) are running away at the top of the table following another 1-2 finish in Belgium, and are currently 184 points ahead of the Ferrari (242 points). There does seem to be light at the end of the tunnel for the chasing teams as the Silver Arrows team run away with the Championship.
Ferrari's lead over third place Williams (161 points) has been reduced to 81 points. Red Bull (108 points) are fourth after a double podium finish for their drivers, and are slowly gaining on the Williams in third. Lotus (50 points) have moved into fifth place following a good showing at Spa, and are just one point ahead of Force India (49 points) in sixth.
McLaren-Honda (17 points) had their best ever haul of points of the season at Hungaroring, but failed to score any in the previous race, but they remain just five points away from overtaking Sauber for eighth place.