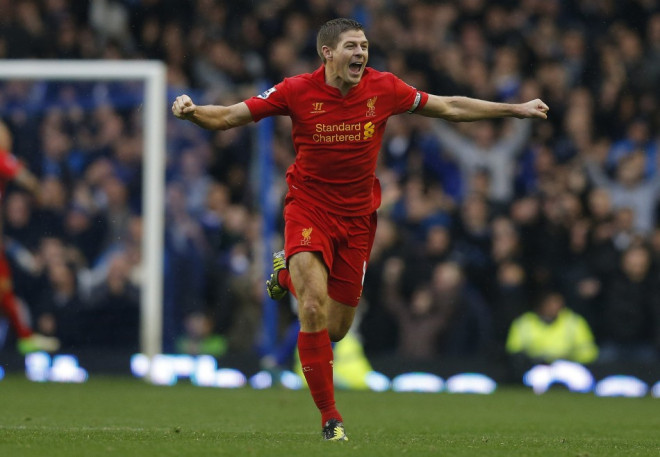 Italian legend Andrea Pirlo, who is excelling at 34 for both Italy and Juventus, has urged Steven Gerrard to follow in his footsteps and claimed that the Liverpool captain can thrive for club and country for years to come.
Gerrard, 33, is still a pivotal player at Anfield, having notched seven goals and 10 assists in 23 Premier League appearances this season. Meanwhile Pirlo is enjoying his time at Juventus more than ever, even though Milan decided to part with him three years ago in the belief that he was past his best.
Pirlo is impressed with Gerrard's adaptation to his new deeper role and believes that the Liverpool midfielder still has a long career ahead.
"Gerrard is a top professional, it is very possible he has many top years left for Liverpool and England in a new role," the italian midfielder said in an interview with Goal.com.
"If you look after yourself and are willing to adapt - there is no reason why you can't play at the top level until your late 30s."
Pirlo started his career as a playmaker, but his former manager at Milan, Carlo Ancelotti, decided to give him a deeper role, and made him one of the best creative midfielders in the world.
"As a player you get to the stage where you realise that you are not 25 any more - and can't play the way you used to," Pirlo added.
"The intelligent players adapt - and Steven Gerrard has the ability to do that. He is an excellent passer of the ball, possesses an intelligent football brain, and has great vision. He might not be able to run around for 90 minutes any more, but he has all the qualities to play a deeper role."