Italy: 29 dead as end of search and rescue costs migrant lives in the Mediterranean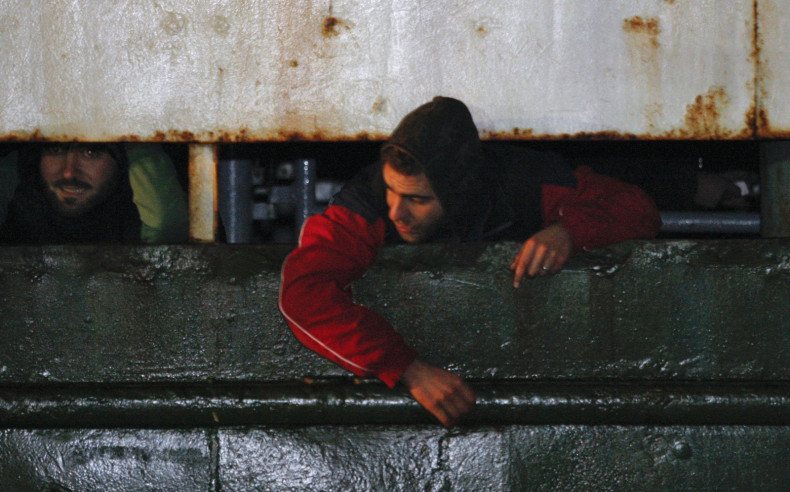 Cut backs to European naval patrols in the southern Mediterranean have already cost lives and will lead to more deaths this year, aid agencies have said.
Twenty nine people died this week when the vessel on which they were travelling ran into rough seas off the coast of Libya. The migrants were rescued by the Italian navy but died of hypothermia on the exposed deck of the Italian vessel.
The tragedy has sparked renewed criticism of the Italian government's decision to halt the Mare Nostrum full-scale search and rescue operations, citing financial reasons.
"Bigger ships, like those used in the Mare Nostrum operation, could have easily rescued and assisted these migrants," said William Lacy Swing, director-general at the International Organisation for Migration (IOM).
Migrants fleeing persecution and wars in the Middle East and Africa have sought to cross to Europe from Libya via the Mediterranean for years. The numbers that have made the crossing from Libya to Italy in 2015 have increased dramatically compared with last year, with Syrian refugees making up around a quarter of the migrants, according to the UN's refugee agency.
In January 2014, 3,528 migrants arrived in Italy via the sea route compared with 2,171 in the same month last year.
"We just think that it's a very ominous thing to have this early in the year this much activity," said IOM spokesman Joel Millman.
"We're seeing more and more Syrians trying to enter Europe through Greece and also flying into Sudan to try to reach Libya. So we have every expectation that these kinds of routes are going to get busier in the weeks ahead," he said.
The Mare Nostrum search and rescue operation was halted by Rome amid public anger over its €114m (£85m, $129m) cost.
The European Union has replaced the mission with smaller mission called Triton, which patrols a smaller area with fewer vessels.