Italy Heads to Polls amid Hopes of Eurozone Recovery
Anti-establishment movement gains momentum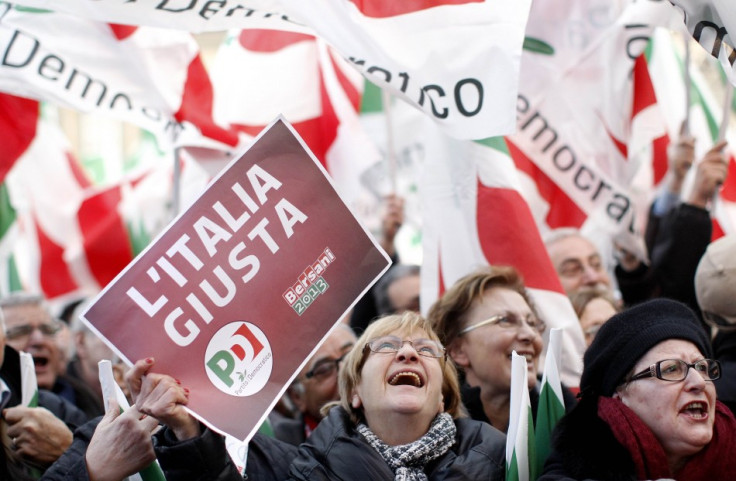 Italy is preparing to vote in key general elections amid strong hopes of producing a government that will pull the eurozone's third largest economy out of recession. Italy's recovery is expected to help other eurozone economies as well.
The outcome of the election remains unpredictable as the final rally held by popular comedian Beppe Grillo's anti-establishment movement has added to the uncertainty. The anti-establishment movement has gained momentum over the last few weeks ahead of the elections, signifying the growing anger of Italians with the traditional political parties.
Italy has been struggling to come out of recession while a year of severe austerity measures have triggered widespread anger. The election will be crucial for the 17-member eurozone bloc as the next government's commitment to austerity policies will be vital.
Polling stations open at 08:00 local time (07:00 GMT) and close at 22:00 (21:00 GMT) on Sunday 24 February, and voting will continue between 08:00 (07:00 GMT) and 15:00 (14:00 GMT) on Monday 25 February. The results are expected soon afterwards. Nearly 47 million Italians are eligible to vote.
The centre-right coalition, led by former prime minister Silvio Berlusconi, and the centrist bloc, spearheaded by incumbent Prime Minister Mario Monti, are also in the fray.
The elections have been brought forward after Berlusconi's party had withdrawn support for Monti. Monti's technocrat government rose to power following the debt crisis more than a year ago.
Although the centre-left coalition leader Pier Luigi Bersani was leading the opinion polls published two weeks before the elections, analysts have cast doubt on whether he will be able to form a government after the election.
"The absentee ballot is growing and it's an act of protest against traditional parties. Secondly, populist, anti-establishment and anti-Europe movements are also growing," Alessandro Barbano, the editor-in-chief of the daily II Mattino told Euronews.
Monti's party is likely to back Bersani if he wins the election, predict experts.
The coalition forming the government will have a tough time to pull the country out of a 20-year recession.
© Copyright IBTimes 2023. All rights reserved.