Italy Offers Compensation to Indian Fishermen's Families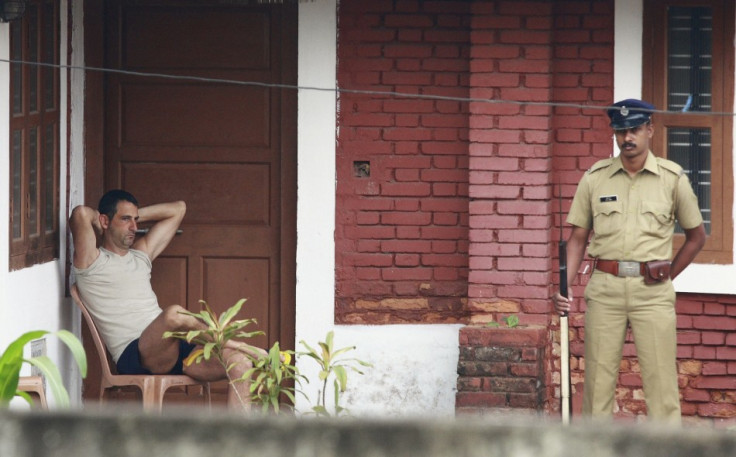 The Italian government has offered compensation of 10 million rupees (£12m) to the families of two Indian fishermen who were allegedly shot dead by two Italian marines on 15 February.
The Italian government and the victims' families have reached an out-of-court agreement that was due to be presented before the Kerala High Court.
The criminal case against the two marines, who allegedly shot the fishermen off the coast of Kerala, in southwestern Indian, will be unaffected by the settlement.
The development came after the Union government told the Supreme Court that the Kerala police had no authority to detain the Italian tanker Enrica Lexie.
Italy appealed to the Supreme Court to secure custody of its two guards, Chief master Sgt Massimiliano Latorre and Sgt Salvatore Girone, who are charged with murder for shooting at the fishing boat, which they mistook for a pirate ship.
In its petition, the Italian government claims that the continued detention of the two Italian officers violates the principle of sovereign immunity because they were in international waters at the time of the incident.
Latorre and Girone have been in judicial custody since 20 February in Thiruvananthapuram, capital of Kerala state.
Local reports claimed the Italian ship had violated maritime protocol, but the Italian embassy denied the allegations and stuck to the original claim that the fishermen were pirates.
"After repeated warnings and after ascertaining from binoculars that the pirates were armed, warning shots were fired and the pirates withdrew,'' the embassy said.
An Indian court approved a request by Rome to allow an Italian expert to be present during forensic examination of arms seized from the Enrica Lexie.
The two countries have struggled to overcome broader differences and there were indications that Rome may consider an out-of-court settlement to resolve the issue.
Italy has insisted that the Italian guards must be tried under international law, while New Delhi demanded that they should be tried under Indian laws.
© Copyright IBTimes 2023. All rights reserved.